You may recall my trip to Thermador to learn about their amazing Steam Convection Oven.  Well, one of the other amazing experiences of the trip was tasting and indulging in Chef Brad's Buttermilk Syrup! I actually drizzled it over the granola they served. I must say, this was the best granola experience I ever had. You must try this recipe.
Ingredients:
1 1/2 cups butter (3 sticks)
1 1/2 cups buttermilk (I used buttermilk substitute – 1 Tbs of Lemon Juice for each 1 cup of milk)
3 cups sugar
1 teaspoon vanilla
3 teaspoons baking soda
Directions:
In a large pan (make sure it is large, this syrup will grow when you add the vanilla and soda), place the butter, buttermilk, and sugar.  Bring to a boil stirring.  remove from heat and whisk in vanilla and soda.  it will foam.  Now it is ready to serve. Yum Yum.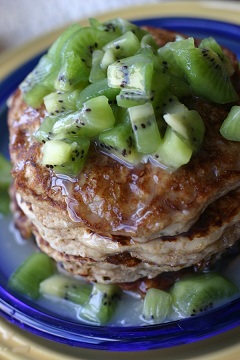 **Photos Courtesy of Brooke from the fabulous Cheeky Kitchen**