I arrived at the hotel after a fun car ride with Erin and Dara (see blogger list below) and the first thing I did was take a refreshing shower. Then I met Michele for a garden tour and we laughed so much that I think some folks were glad once we departed the tram.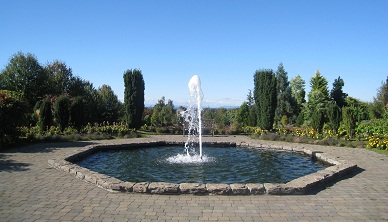 After a quick change, we all departed for some wine tasting and a tour at Domaine Margelle Winery. Pulling up to the field and having a table with an amazing spread of cheese, bread and wines was something I thought would only occur in my dreams.  We learned about the grapes, wine and the Willamette Valley. We then went up to the main house and had a lovely dinner that including Chef Jeffrey Saad as a guest (that deserves its own post).
Dinner (I will need to get some nice food shots from fellow bloggers):
First Course:
French Tomato Salad with Heirloom Tomatoes, Hard Cook Egg & Sweet Garlic Herb Vinaigrette
Second Course:
Cavatelli Pasta, House-made Ricotta & Farm Eggs Tossed with Local Squash, Shrimp & Cherry Tomatoes
Dessert: Tahitian Creme Brulee with Chocolate Shortbreads
The Good Egg Project Tour Bloggers.
Amy of She Wears Many Hats
Michelle of Gourmet Mom on the Go
Lynn of Lynn's Kitchen Adventures  
Kelsey of The Naptime Chef 
Erin of Prudence Pennywise  
Kristy of The Wicked Noodle 
Dara of Cookin' Canuck 
Susan of She's Becoming Doughmesstic