Today the kids were tired of waiting to get their pumpkins so we trekked to Clyde's Cider Mill for picking and sampling.  This is an annual tradition for us (and thousands of others on the weekends) and we always look forward to the free samples.  I think they are intended to distract you from the long line to get inside to pay for your items.

Today, in addition to their wine tasting, they had a representative from Turkeywoods Farms with their syrups. There were varieties I had never heard of such as Shagbark and Hickory Nut as well as some fruity syrups.  We settled on the Hickory Nut as it was not too sweet or rich.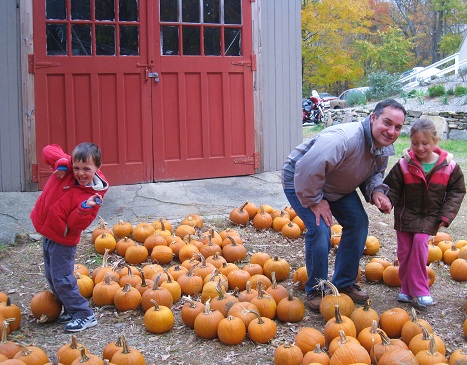 The kids then watched the apple mill at work and choose their pumpkins.  On the way home, we had the treat of  following some old 1914 Fords.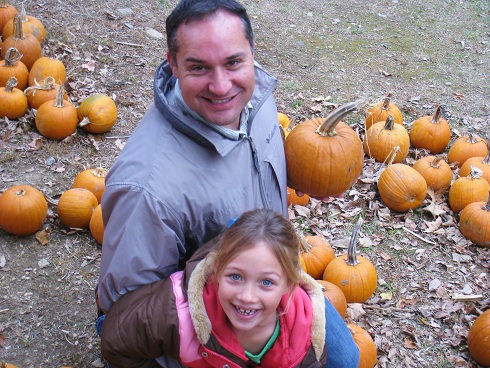 Where do you go to get your pumpkins?