My son and I spent the day in New York City yesterday with a sole purpose in mind: to participate in packing snack boxes for Save the Children and learn more about the program 'Set A Place at the Kids' Table" to Help Children in Need.  A huge bonus was that we were going to be packing the boxes with Jennifer Garner!
We learned that "Set a Place at the Kids' Table" is a virtual campaign designed to make sure every child has access to nutritious foods (1 in 5 of US children live in poverty). In fact, starting today, when people visit www.Frigidaire.com and join the Make Time for Snack Time campaign, Frigidaire will donate $1 to Save the Children's U.S. Programs. In addition, for simply participating, you will be entered for a chance to win a new Frigidaire Professional®Freestanding Range. Thank you Frigidaire!
Also in attendance was Mark Shriver who serves as the Vice President and Managing Director of the Save the Children's U.S. Programs. Listen here to learn more:
Finally, I was beyond excited to meet Jennifer Garner and be a part of this event but the most important to me was to expose my son to the initiative. I remind my children often that there are unfortunate children in our world and that it is our responsibility to take part in helping others.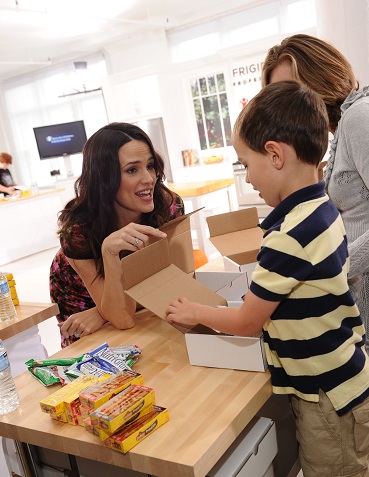 Jennifer Garner trying to chat with my son but he was busy focusing on packing the boxes. See what he took from the event (from a 4 year old perspective):

Now, go to http://www.frigidaire.com/ to join the Make Time for Snack Time campaign so that another $1 is donated!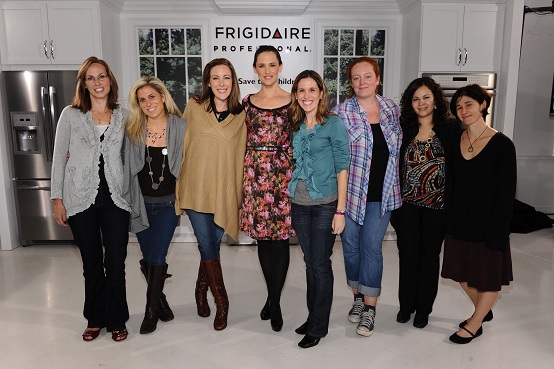 *My transportation to the event was provided.