In my post titled 'The Luckiest People in The World', I mentioned that it was Husband's birthday. To celebrate, we went to a Japanese Restaurant and sat at a Hibachi Table.  Everyone else ordered from the Hibachi table but I ordered Shrimp Cocktail and California Rolls.
I was pleasantly surprised that both kids ate their bowl of clear soup with tofu. Naturally, my son started to have a fit while filling his spoon but then sipped it and did not say another word.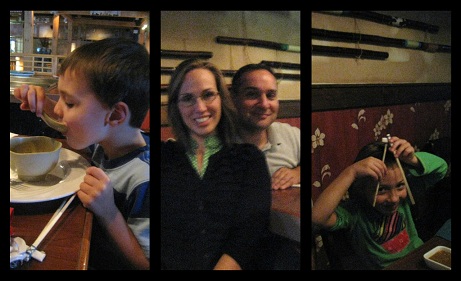 My shrimp cocktail was topped with a nice spicy Asian inspired sauce and I found myself full despite 'sharing' a few of my 'sushi' with my husband. For dessert, we headed home to sample the various selections I had picked up from the local bakery.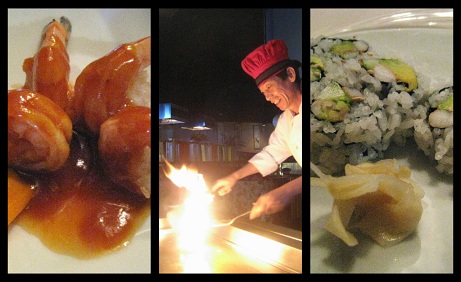 Have you ever dined at a Hibachi Table?