If you're new here, you may want to subscribe to my tasty updates.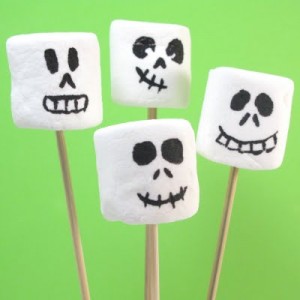 Trick or Treating: Halloween Recipes Round-Up" />
There has been a flurry of Halloween food activity all over the Internet so I thought it would be a great time to round-up some of my contributions. After this weekend, I expect you all to swear off all this sugar for a while.
Ghostly Pumpkin Pudding
Candy Corn Cookies
Pumpkin Party Cupcakes
Cake Balls ala Pioneer Woman
Tombstone Brownies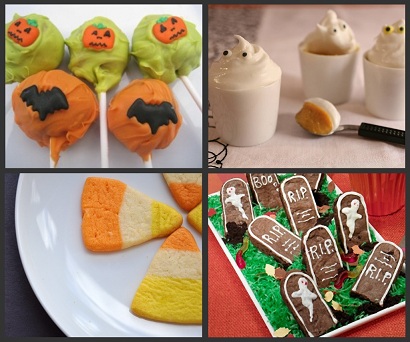 For those wanting to add less sugar to the festivities:
Halloween Nachos
Spooky Spider Crackers
Scary Bananas
Bread Bones
Cheesy Fingers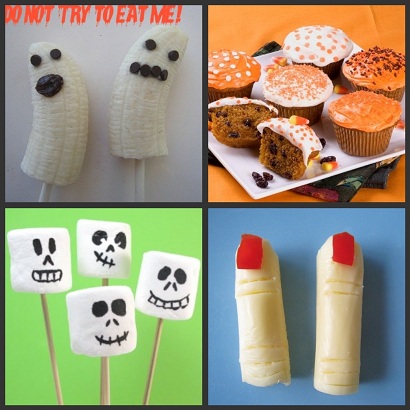 *Marshmallow photo by The Decorate Cookie