If you're new here, you may want to subscribe to my tasty updates.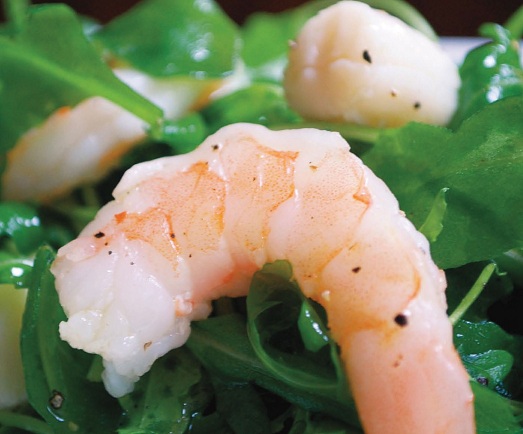 Earlier this year I met a wonderful and energetic woman named Dawn Sandomeno.  She and I had tweeted each other for quite a while but once I met her, I truly saw her passion for party planning and entertainment.  
Dawn Sandomeno and Elizabeth Mascali are the co-founders of the successful blog, PartyBluPrints and have just published a book titled 'Plan To Party' Party' based on their experience in the party planning business.  The knowledge they share in this book will help you with all of your party planning needs.  I have given more luscious details on the today Babble's The Family Kitchen but before you go read about it, they agreed to share a party perfect shrimp recipe with Savor the Thyme readers.
I swear every great party has an easy shrimp recipe that is good and always popular. Note the words easy and good as you want everyone to love it but you do not want to be stuck in the kitchen preparing party food the entire time.  Without further ado, Party BluPrints presents the Seafood and Arugula Salad: