If you're new here, you may want to subscribe to my tasty updates.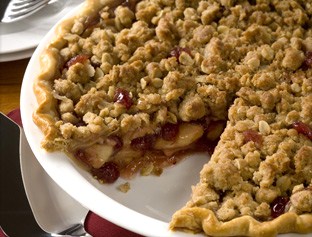 This has been a very busy few days at The Family Kitchen.  We have been working hard to make sure we are supplying all of the Thanksgiving recipes you are looking for: Turkey, Sweet Potato Casserole, Green Bean Casserole, Gravy, Pie, Deviled Eggs, and Cranberry Sauce Recipes.
And for those of you wanting to know  How to Cook Turkey, we are there for you as well so here is a round-up for you to feast your eyes on!
Turkey Gravy Recipe for Thanksgiving: Gravy Recipe from Scratch
 A Deviled Eggs Recipe Martha Stewart would Love
Green Bean Casserole Recipes from Campbell's to Pioneer Woman to Healthy
Butterball Turkey Recipes, Pie Recipes and Thanksgiving Games Too plus, how long to cook your Turkey
12 Mouthwatering Ideas for How to Cook a Turkey
Call it Cranberry Sauce or Cranberry Relish but Just Make it – Pear Cranberry Sauce
Four Sweet Potato Casserole Recipes:Southern Comfort, Bourbon, Pineapple and Streusel
Thanksgiving Desserts: The Ultimate Sweet Potato Casserole
Sweet Potato Biscuits for Thanksgiving Dinner
Oven Roasted Sweet Potatoes with Pomegranate Glaze