This weekend was full of fun activities: Friday night I went out with some girlfriends to celebrate my birthday. We went to Anthropologie (my standard operating procedure is to walk in with my hands shielding my eyes until I make it to the sale section) and scored in the sale section as they took 25% off the already marked down sale price. We then spent some time in Paper Source all while waiting for the pager to go off for Bowling. Yes, bowling.
There is this really cool Bowling 'club' in Deedham Mass. called 'Kings' and we had a great time bowling and eating super healthy food (not!). In fact to repent for the eats, I sipped on an 'Antioxidant Punch'. Saturday involved lots and lots of house cleaning and then Sunday, I went to Starbucks in East Greenwich, RI to meet Susan Russo. Susan is the founder of the popular food blog 'Food Blogga' and author of the book "Recipes Every Man Should Know'.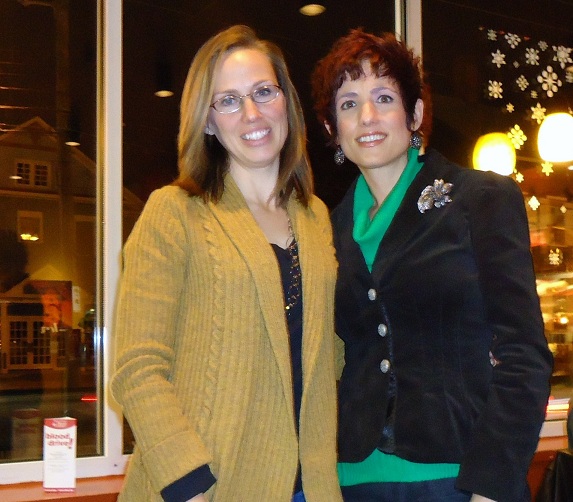 As soon as Susan came in, she had a big smile and radiated warmth. You know when someone walks into the room and you 'feel' their kind spirit? That what is what I felt when I saw Susan. We exchanged big hugs and she introduced me to her Mom. We enjoyed coffee and stories and smiles and gosh, what a great time. I loved meeting her mom and seeing what a special relationship they share.
I also learned that Susan will also be speaking at Camp Blogaway with me and her story of starting her food blog (It involved airport security and Parmesan – not kidding!) and then begged asked her to autograph a copy of her book for me (don't tell my hubby this will be in his stocking)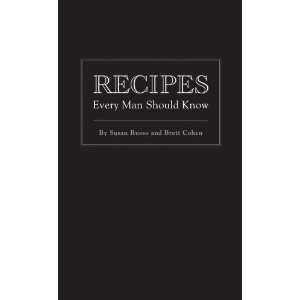 Thank You to Susan (a native Rhode Islander) and her Mom to making time to meet with me. Be sure to visit Food Blogga.
And if this is not exciting enough, today I am guest blogging on the Villeroy & Boch blog and sharing an Eggnog & Cranberry Bread Pudding (note the photo above)