If you're new here, you may want to subscribe to my tasty updates.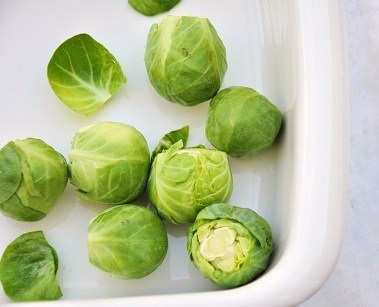 What a luscious week it has been: Plenty of rest, exercise, play outdoors in the snow, homemade soup, cuddling and adding some dairy back into the detox plan. Agh… the daily goodies. 
Here at 'Savor the Thyme', we shared our adventures in brussel sprouts, on-the-go-snack ideas, pizza muffins and lunch box ideas. Plus, my favorite of the week award goes to : 4-year old interviews Mommy, Part II (don't you love his answer for 'What is Mommy's favorite food?'?)
Oh and did you know that I write a daily post on Babbles' The Family Kitchen? I do but first I have a confession to make:  I caved to the begging for a baked goody when the kids were home on Wednesday. You will forgive me right? Oh pretty please with a cherry on top? Thank you!
Don't Let School Closings Get You Down: Make Hot Chocolate Snow Cream
Baked Potato Soup by Barbara Bakes
The Food Matters Cookbook by Mark Bittman & Black Bean and Rice Soup
Chewy White Chocolate Blondies but then I added a frosting….Luscious Nutella Peanut Butter Covered White Chocolate Blondies
What are your plans this weekend?