This past Saturday my family and I spent time at Peek-A-Bootique in downtown Westerly, RI. Peek-A-Bootique is a children's boutique that carries Children's Clothes, Christening Outfits, Shoes, Reusable Snack Bags and more. They hosted children' book author Leslie Tryon and myself to expose the children and parents to the joy of reading and healthier snack options.
I made Sweet Potato-Zucchini Muffins as well as Popcorn Trail Mix. I made the muffins in a mini size and for the trail mix, I placed all of the ingredients in their own bowls.  The kids were then able to be hands on and place one scoop of each component into a snack sized bag.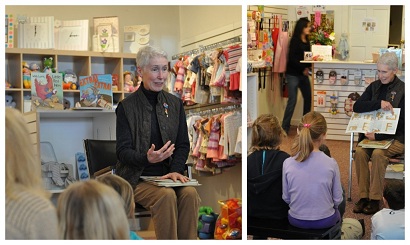 Naturally, some of the kids wanted only the popcorn or O-cereal but I let them know that we are making trail mix and so to make a trail mix, you must have dried cranberry and sunflower seeds mixed in as well. I mean how is it a trail mix if there is only unsalted popcorn and O cereal?
They obliged and most ended up trying and loving the mixture. It helped that the first time around, my daughter poured some mix into her hands and popped the entire serving into her mouth at once. It was cool to the younger ones around her so they did the same thing.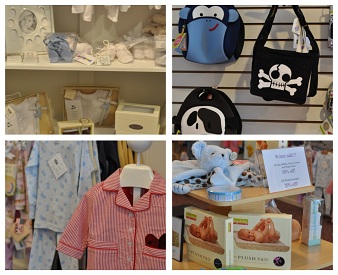 If you are looking for a great Children's Boutique, visit Peek-A-Bootique. You can also 'Like' their Fan Page. Go small local business!