No eggs, no dairy, no meat? A vegan diet may sound intimidating at first. And getting your kids to switch from the foods they know and love may sound nearly impossible! New flavors, textures and smells.
But with plant-based diets getting so much buzz lately, adding a few vegan meals to your weekly routine just might be a healthy, feel good idea. You don't have to go 100% vegan, as Oprah said on her recent "Vegan Challenge" show – "I'm vegan-ish!" Meaning she takes a few days a weeks to focus on healthy plant based foods. She's even embraced Meatless Mondays at her Harpo Studio in Chicago.
And not only is vegan food good for the planet, it's also great for your body. In most cases, a vegan diet is lower in saturated fat than animal product diets.
How to try vegan in your family: here's your plan. List you top five favorite family meals and "veganize" them. Pizza, pasta, mac and cheese, lasagna, taco night – there are vegan substitutes out there for just about everything. From mayonnaise (vegenaise) to sausages (seitan wheat meat sausages). And these aren't the dry, bland veggie burgers of ten years ago – modern vegan foods are flavorful and fun.
And to make it fun for the kids, here are a few vegan recipes to experiment with..
1) Treat – Apple Cider Caramel Apple Slices with nuts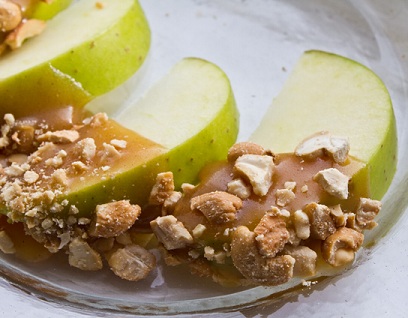 2) Easy Cheazy Peasy Pasta Balls
3) Tu-Nut Sandwiches(nut-based faux tuna)
7)  Breakfast Carrot Cakes Bars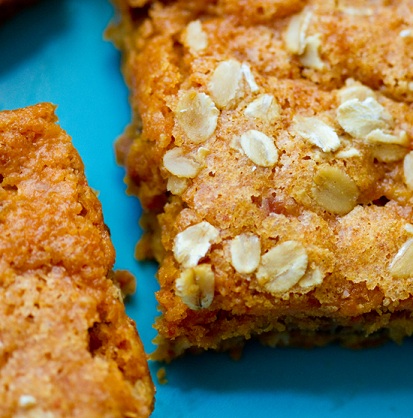 9) Classic Marinara Cheesy Beachy Pizza
10) Acorn Alfredo
11) Vegan Lasagna w/ Ricotta "cheese"
14) Volcano Couscous
15) Better Party Mix
16) 15 Minute Breakfast Sandwich
17) Soy Cocoa (or mocha for mom and dad)
18) Banana Berry Soymilk Smoothie
19) Strawberry Banana Chocolate Shake
Thank You Kathy!! I will be sure to introduce vegan meal options to my family.  Do you eat vegan recipes regularly?