This child brought me to tears last night. See, this brand new five year old has been attached to mommy that past two weeks. He does not want me to leave him at preschool or to run errands and he wants to go everywhere with me. He insists.
I thought everything was fine last night and that he was only having a hard time sleeping because he was full of energy. When I heard his little shuffling feet in the hallway at 9:30, I headed upstairs to chase him back into bed and firmly get him to settle in, but then the sniffles became evident.
I said 'What is wrong Monkey?' and the crying began full force. He was trying to tell me something but all I could make out was a few hints of the English language and some gulping of tears. I guided him to deep relaxing breaths. My heart was already in pain knowing he was so sad.
I asked him again to share his sadness and then he said 'I want to be with you everywhere'.  I smiled as the tears welled in my eyes. I knew those feelings. I still know those feelings. Sometimes you just need to be needed and close to those who love you the most.
You want to be with and near your biggest supporter, the ones who love you unconditionally. The ones you know will love you like no other. You don't want them out of your sight. I am happy to be his 'everywhere and everything'.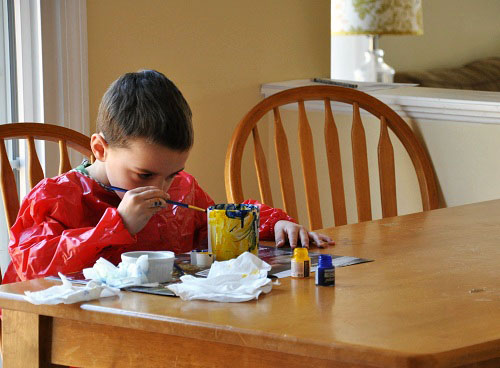 He also made me laugh and smile very much and so I will leave you with something to bring a smile to your face: statements from my son:
"My back hurts because I exercise too much"
"Mooooommmmm! I am not full because only my water pipe had too much but my food pipe still wants more"
And this hum-dinger that he shared with the Kindergarten teacher who interviewed him:  "Do you know that 15 away from 109 is 96?' Not 94, when I asked you in the other room you said 94.", He turned to me and said "See Mommy, grown-ups don't know everything."