I know, I know: I am out of control but dang it all, I am sitting here at 9:30 at night running low on energy and Charlie Sheen and his Tiger's Blood statement popped into my head. I needed something in my belly but also needed some energy so I turned to mother nature.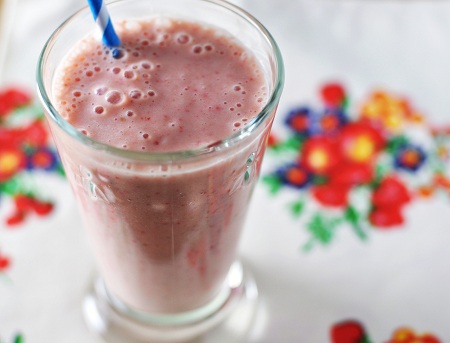 I grabbed some frozen organic strawberries from the freezer, a banana, a plain non-fat organic yogurt, orange juice and went to work. Out with the blender (thanks for cleaning it afterwards honey) and into the pot as they say.  I put the ice crusher function to work and the result was a sweet smoothie that reminds me how badly I am yearning for spring.
Bombdigity!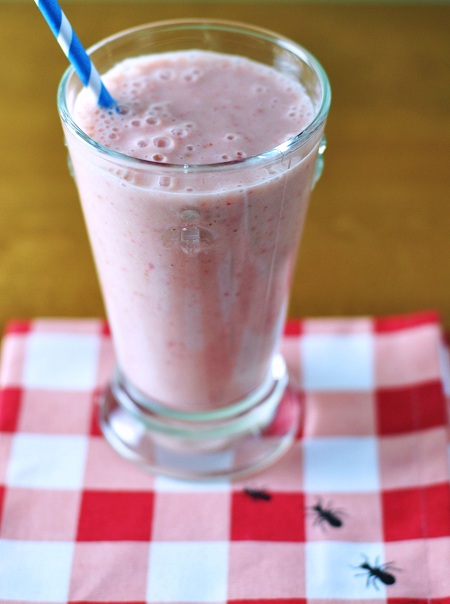 Oh and speaking of tasty, I am still blushing from being named a Top Mom Food Bloggers by Babble. Aw, shucks. Thanks.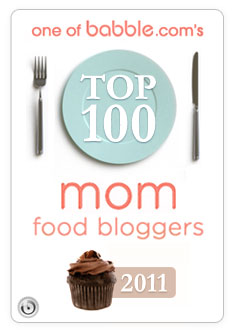 More Charlie Sheen inspired food:
Winning Pop Tarts or even Nuttier-than-Charlie-Sheen Pop Tarts