Yesterday, I shared the cupcake prep but today I am sharing the rest of the prep: the 'spa' and the covered strawberries. There was so much excitement that even my son got into it. See?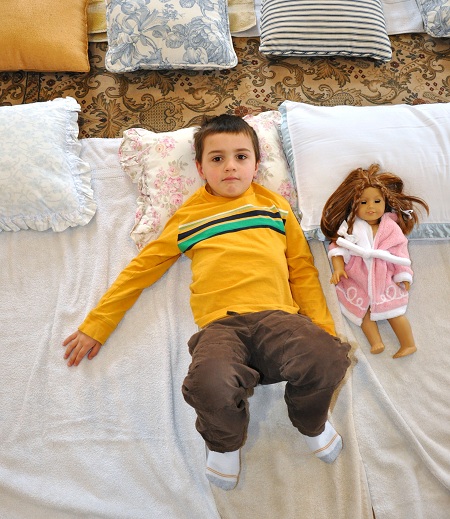 We tossed pillows and towels onto the floor for each child and proceeded to provide each with a headband. We gave a 'facial' (rubbed plain unscented Oil of Olay) onto each girls face, placed cucumbers on their eyes and spritzed their faces with a special blend of oils (water).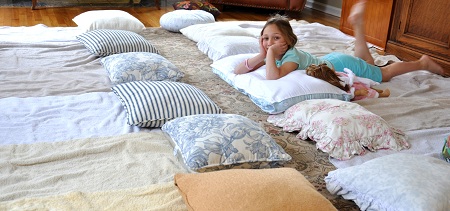 For food, we served finger sandwiches, covered strawberries, cucumber water (they hated it), baked whole grain tortilla chips and had a bowl of misc. fruit (more was consumed than I expected).
There is a funny story associated with the sandwiches: I was in Isabel's room and starting to describe the food I planned on making when my husband came in and said 'Isabel and I have already planned her sandwiches and you can't help' Really I said. My husband said 'Yup, and it is none of your business.' My daughter quickly followed with 'Mommy, it is our secret and daddy said I could have the white bread'.
I was cut out. I actually loved that they had a little plan and felt relieved that I had one less thing to plan. Although I had back-ups.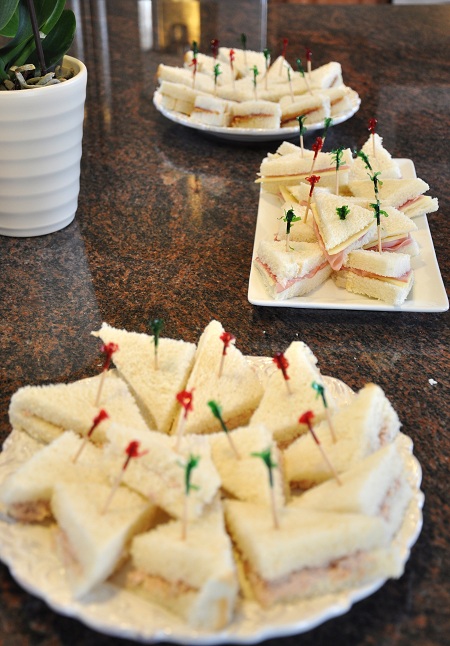 The pedicures followed and then the cupcakes. I was exhausted and probably won't have 12 little girls over at one time again. Until next year.