Do you think chipmunks are cute? What about chipmunk cheeks?
I had some dental work done yesterday and had the joy of Novocaine as part of the experience. I spent five hours talking funny and feeling like I had chipmunk cheek and swollen lip. However, when I looked in the mirror, my face looked the same.
I was not supposed to chew for a few hours which was fine with me because just drinking water did not go well. 
Once I was sure I could swallow without wearing the drink, I decided to feed my belly.  But with what? I eyed the remainder of my iced coffee and instantly knew the flavor combination I desired: coffee and bananas.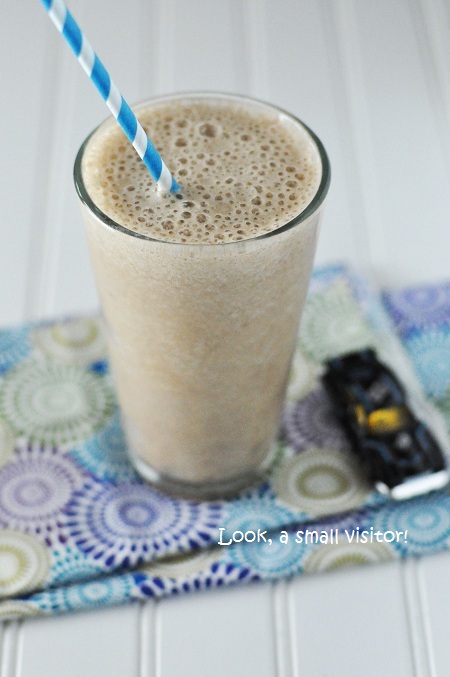 Iced Coffee Banana Milkshake
3/4 cup iced coffee, sweetened to your taste (mine also had some half n half in it)
1/4 cup organic milk
1 ripe banana
a few ice cubes
Place all of the ingredients into the blender, cover and pulse on ice crush setting. Then blend until fully combined. Add more milk, ice and even iced coffee until the thickness and flavor you desire is achieved. Heck, add some vanilla if you wish.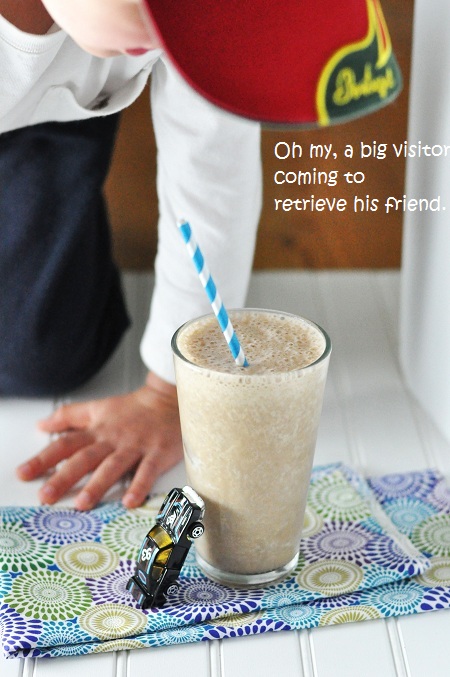 Add a straw, kick up your feet and prepare to say 'Ahhhh'.
Pass the ibuprofen.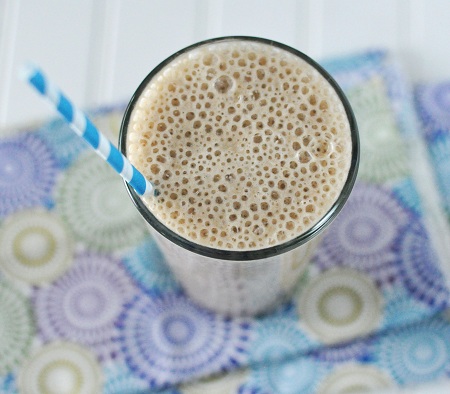 What are your favorite milkshake flavors?