Too much ice cream cake. Yup, there is such a thing. Those delectable wee nuggets in the Dairy Queen cake's strip me of my will power every time.  I know, you know what I am talkin' 'bout.
My step-father knows this but seeing he needed a justification to buy one of those sinful cakes, he pounced on the Mother's Day opportunity.  Luckily, we had the Kiwi-Strawberry Salad before we ate the cake.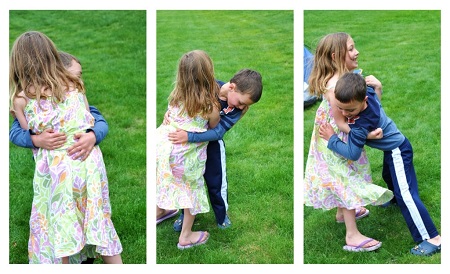 While he was out planning his devious attempt to expand my 'spare tire', the rest of us headed outside to pitch the tent Santa brought us.
During the tent pitching, the kids abandoned my hubby and started 'wrestling'. I grabbed the camera and documented the highlight of my Mother's Day 2011.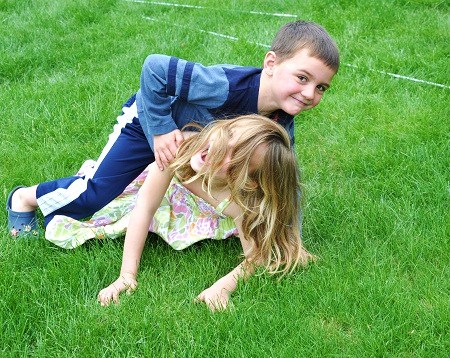 The kids spent 4 hours in the tent playing. They did not let me in. I suppose this is preparing me for the teen years.