Indecision. I have been plagued with it for like, Eva.  Apparently,  many are also plagued with this when it comes to the age old issue with classifying something as crostini or bruschetta
I was determined to decipher and decide in order to properly title this recipe so I began my research. It went on and on and on and I even stumbled upon a friend and fellow blogger who also wondered. However, I am still unsure.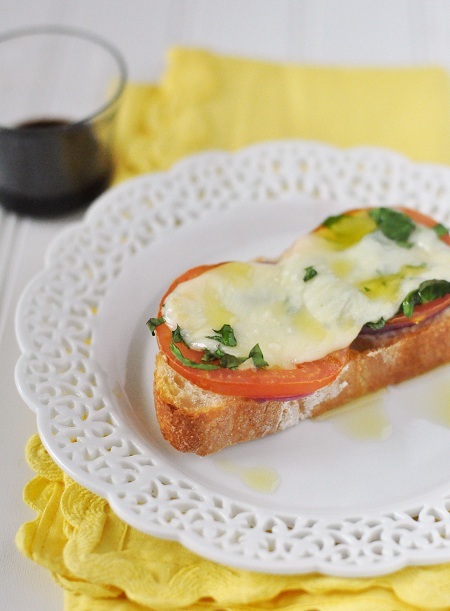 Panzanella Crostini/Bruschetta
1/2 to 3/4 loaf of fresh bread, sliced in 1/2 inch thick pieces(we went with italian as we have loose teeth to worry about) but french bread would be a great choice.
2 large tomatoes, sliced
8 or more slices of mozzarella, about 1/4 inch thick
~1/2 cup baby spinach leaves
extra virgin olive oil
balsamic vinegar
Directions:
1. Preheat the broiler on high and place the oven rack a few inches from the coils.
2. Place the bread on a baking sheet and begin to layer the other ingredients: two slices of tomatoes, spinach leaves, mozzarella, salt and pepper. Continue until all ingredients are used.
3. Broil until cheese is meted and begins to brown or bubble.
4. Remove from the oven and drizzle on oil and vinegar.
Which would you choose for this recipe?