Despite the claims of many, I am certain that my children have the best Father in the world.  Their father is their confidant, rough-house player, outdoors-man, landscaping instructor and bedtime aficionado. Plus, he is a man that is compassionate, strong, of high moral-value and general all around best daddy eva!
He juggles his job, home, wife, wife's crazy blogging career, the landscaping and many household duties with grace. Because of all of his fabulousness, we want to make his Father's Day darn spectacular.
Our plan of action:
1. Camping: Ever since Santa brought us a new tent for Christmas, the kids have been clamoring to hit the road and camp. Since mommy is more into 'glamping' I jumped on the campaign by GoCampingAmerica.com and booked a cabin for 20%. Now through June 25th, there is a 'Get Outdoors & Go Camping America' promotion where all things camping are on sale: including 20% off overnight park stays at GoCampingAmerica.com parks, Coleman camping gear discounts, Camping World, and El Monte RV Rentals.
While we are camping, we are going to take some video to share here and to enter into the Not Bummer Summer Go Camping America Video Contest! My daughter thinks this is extra cool since she has already read many of the Judy Moody books.
2. Clean the cars: Being a daddy and taking over both family vehicles means to often messy cars and this drives him a bit nutty. He enjoys clean vehicles so we started detailing both vehicles today.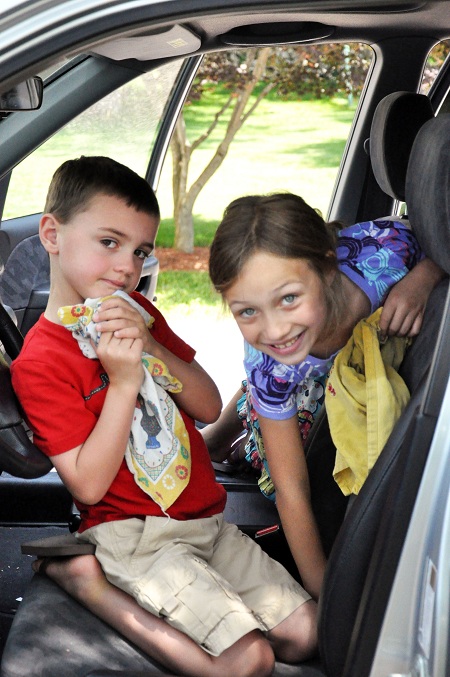 3. A Photo book: We already made our two books – remember that there is a BOGO offer right now.
How are you celebrating Father's Day?
Disclosure: Go Camping America is providing the cabin for two nights.