Many times I have shared what an amazing husband, father and man I am married to and this year we celebrated Father's Day by taking him on camping trip in New Hampshire. Ironically, we had already told the children we would not be making the annual trip to NH when this opportunity came a knockin'*.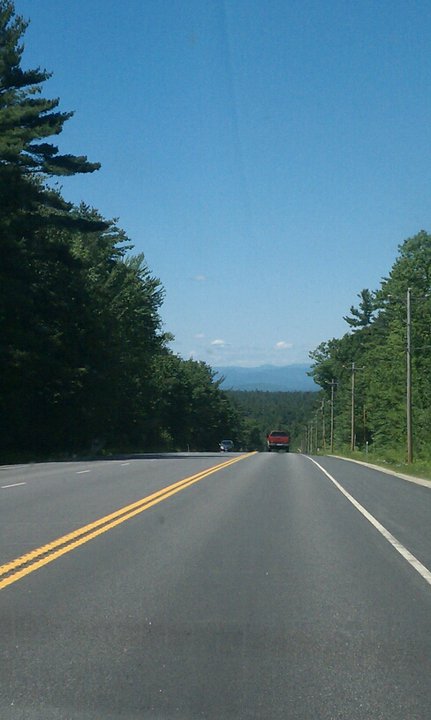 Let's refer to this as a 'Glamping' as we stayed in a cabin at the Chocorua Camping Village (BTW, the 20% off deal is in effect through June 25th) for two nights. On Sunday we drove up and after checking in, we explored the camp grounds including the beach, the recreation hall, the pool, all the hiking trails and the tent/RV grounds.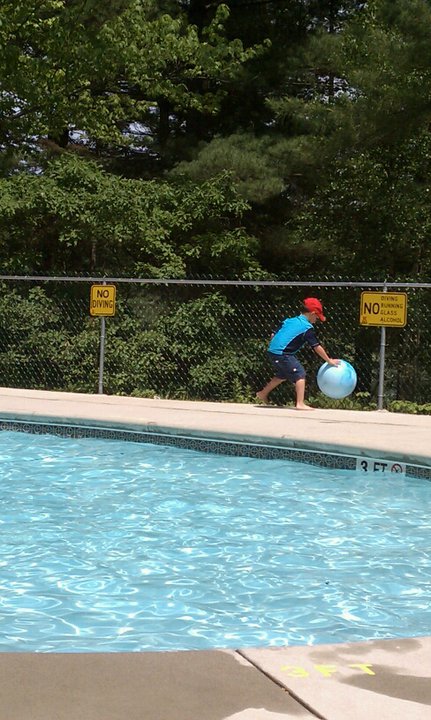 Our cabin (Oak Ridge) included two bedrooms with bunk beds, a master, a bathroom with shower, a small kitchen and a fold-out couch in the living room. Now, keep in mind, this is a small cabin so 'charming' is a good word to use however, it was clean, new, linens and kitchen utensils were provided as well as running water. This was a huge help when it came to planning and packing. To boot, it is dang affordable!
After tucking the kids into their super cute wooden bunk beds, the hubster and I took our tired bodies and flip-flops out for a little fire side cuddling. By the way, we did not use our old scout training to start the fire, we used the kindling we bought at the on-site general store.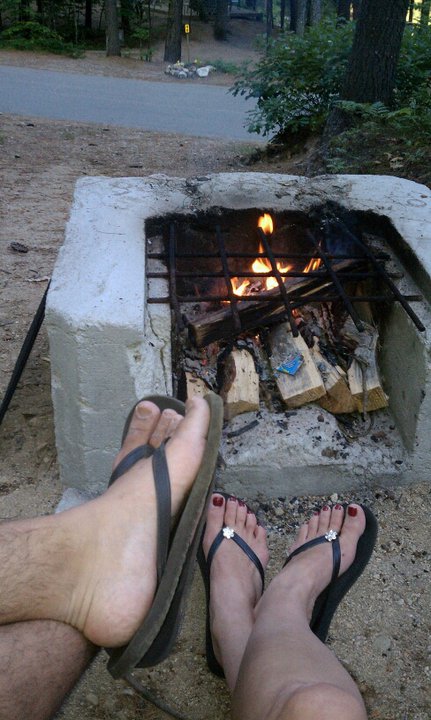 Yesterday, my cousins and her children came to visit and what a hoot that was! We started off having a lunch grilled right in the fire pit in our yard and followed it up with some smore's. After a short rest we hit the pool, played ping-pong, snacked and hiked. I had not seen my cousin in 8 years so I was thrilled she was able to drive over with her two glorious children and join us.
*Disclosure: Go Camping America is providing the cabin for two nights as well as a gift card to help cover the cost of gas. A complete review of the accommodations coming to TravelingMom.com soon.