Kids keep on growing like weeds and acquiring new skills such as reading and drawing and so their book collections, crafts supplies etc. continue to grow as well. Along with this growth comes things getting heavy – especially books.
We have been observing the slow buckling of my daughter's small baby room book shelf and so spontaneously decided to stop at an unfinished wood store on the way home from visiting family. My son felt a bit ripped off while we were shopping for his sister's new book shelf and asked what he could get. I answered, maybe a truck. Well, that boy bolted off to find a truck before I could say 'after we finish choosing the book shelf'
Once we arrived home, he could not contain himself and wanted to hear nothing about dusting, priming, drying times etc. as we needed to paint and play. Now!
Colors had to be mixed….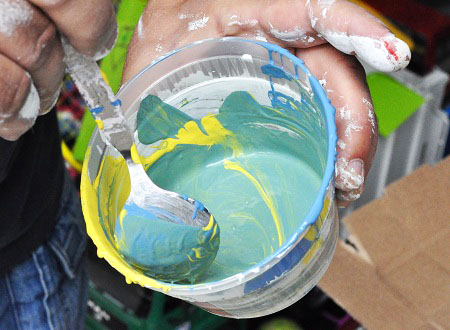 He said he was painting it blue and green however….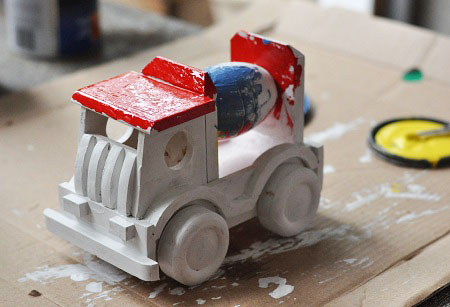 soon enough many colors found their way onto this special truck.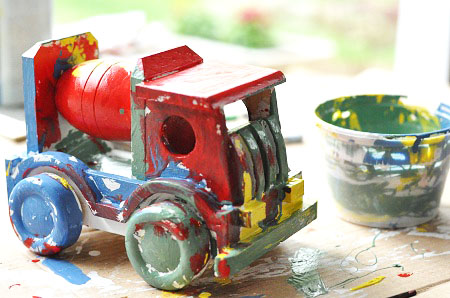 What are your favorite colors?