So, this super cool blogger walks into a room and looks around at an entire gaggle of other bloggers and is like 'Dang, this is a large group of bloggers'.
She looks around more and spots this bubbly woman with a sparkle in eye and thinks 'that is my kind of peep to converse with' so off this blogger goes to meet this woman.
I mean life is too short to chat wit the dull and draggy chattin peeps right?
Well, the super cool blogger in the story is me (go along with it) and the bubble blogger is Sommer Collier. I met her at the Tasty Kitchen party at Blogher Food and my life has been enriched by meeting her. 
Sommer is a pork-oholic and swears she is married to Prince William's long-lost twin.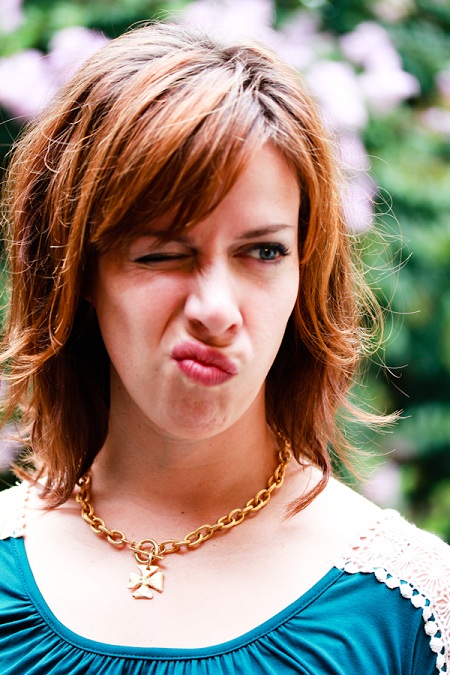 1. I do not (rarely) eat breakfast foods. I eat leftovers in the morning.
2. I will leave the house in my PJs and croc slippers, but not without mascara.
3. I have a soft-spot for old-time musicals and can sing most of their songs word for word. "People, people who need people…"
4. I've checked sky diving off the bucket list. NOT tandem, thank you very much!
5. Before college I spent time in India, China, Thailand, Cameroon, and Liberia.
6. I DRINK salsa when no one is looking. Who needs chips?
7. I love to watch my children sleep. Boring to some people, mesmerizing to me.
8. I name our dogs after places I want to live. Aspen, Kona…
9. I kan nott spelll too saive mie liphe!
10. Although I'm madly in love with my husband, I kind of have a crush on Bobby Flay. It's the freckles.
Stop by A Spicy Perspective and tell Sommer that I sent you.