My husband likes things spicy.
Whether it is his food or his wife he needs some spice. Therefore, when he wandered into the kitchen yesterday and muttered 'What's for lunch?' I said, you meander back up to work and I will surprise you.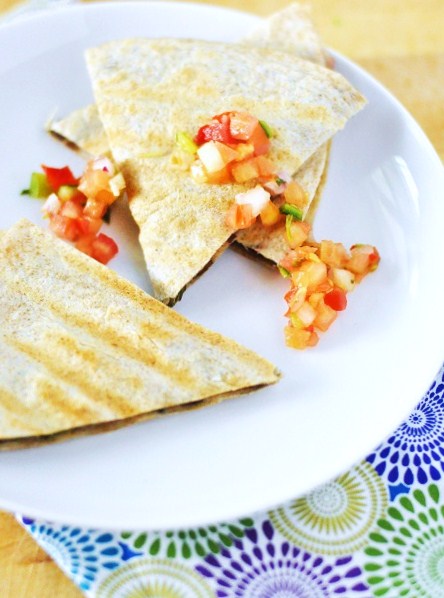 Great, now what do I make? I knew we had some hot pepper jack cheese but what else? I noticed the BPA-free can of black beans that I intended for a salad and Shazaam, the plan was complete.
Black Bean Quesadilla Recipe with Hot Pepper Jack Cheese and Baby Spinach (yield 4 quesadillas)
8 whole grain or whole wheat tortillas
1 can black beans, drained, rinsed and gently mashed
4 slices of hot pepper jack cheese, roughly chopped
1 cup baby spinach leaves
Directions:
1. Preheat a panini press or indoor grill. Place the beans into a large bowl and gently mash with a fork (this keeps them from rolling off the tortilla). Tear or slice the cheese into large pieces.
2. Spread the bleans onto 4 tortillas and then gently trasfer to the grill/press (depending on the size of your grill/press, you may have to make 1 or 2 at a time). Top with cheese and 1/4 cup baby spinach and one more tortilla. Grill until cheese is melted and grill marks are showing on the tortillas.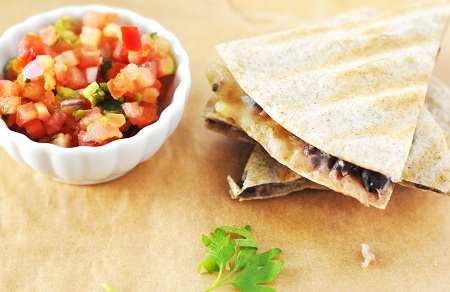 How do you 'spice' up your meals?