Cool Beans. That was one of my favorite sayings back in graduate school (Surprise, you didn't know I had a Masters degree did ya?) and now that saying has been revived!
Why you ask? well, do you recall my friend who had the dental work? Well that sweet woman and I took the kiddos bowling yesterday and once we had sat down for two minutes, the following scenario occurred:
She: 'Do you like my bag? (a super cute reusable one)
Me: 'Yes, I saw it at Pier 1 or TJ Maxx and wanted to buy it but I have too many reusable bags'
She: 'It is for you'
Me: 'Oh no, you don't have to give it to me!'
She: 'It REALLY is for you and there is a little something inside it for you as well'
Me: 'What did you do K?'
And before I tell you what it is, let me say that this woman is amazing. She remembers the smallest details of something you like, want, have a passion for and notes it for future use. She recalls me talking about how I was going to make iced coffee ice cubes and how I was inspired to do so. 
Then she drove across state lines to get this for me (and some other beauts. I have yet to share): Cool Beans!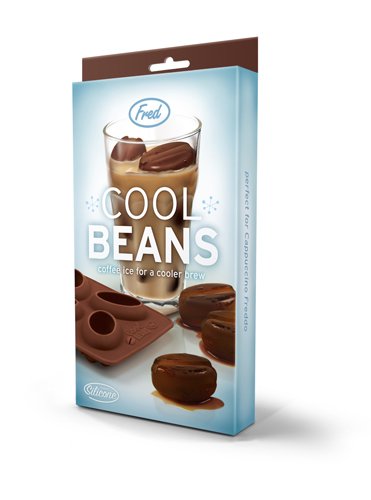 So here is what you do: Brew a minimum of double strength coffee (I used my Keurig iced coffee) and allow to cool. Then pour the coffee into each mold/tray up to the rim, freeze, remove, enjoy.
Seriously…..use this tray or any fun shapes and pop it into something you want the kids to try and trust me, they will probably dive in.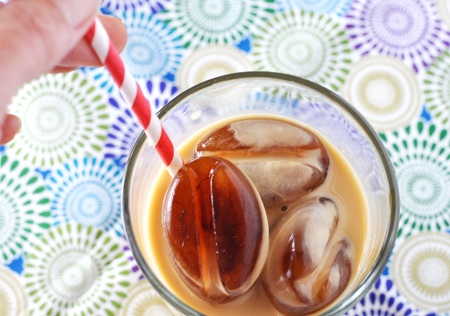 I have more iced coffee cube ideas a coming so stay tuned!
Warning, you try to take my iced coffee or even expect a sip, I will give you a stiff kick…..see, just like that.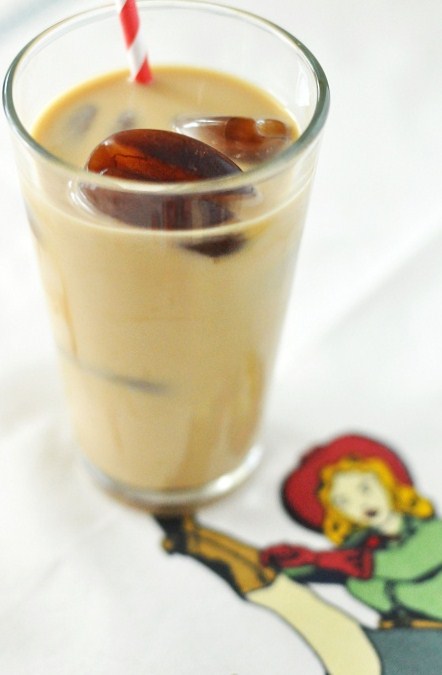 Are an iced or hot coffee drinker in the Summer?