Happy 4th of July Weekend! Like many of you, we have been invited to a cookout and asked to bring a side dish. Since I have dragged myself in from playing 'car crusher' in our 'pool', I have gotten down to business. What am I making you ask?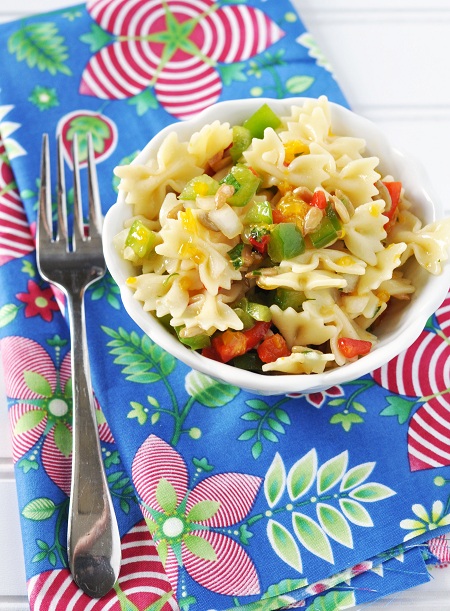 I decided to bring two side dishes: A Pasta salad that I bought to the Beach Picnic in a Jar & the Wheat Berry Salad. Both are vegetarian and easy as pie to adapt to your tastes.
What, you don't want a vegetarian side dish? Fine, be that way and toss some poultry in as well. oh, and you are missing cheese? I bet some feta would make you happy.
Mandarin Orange & Roasted Red Pepper Bowtie Pasta Salad
1 lb. box of mini bowtie pasta, cooked
2 small cans (11oz) of mandarin oranges, drained
2 whole roasted red peppers, sliced then chopped
1 green pepper, chopped
1 small sweet onion, chopped
A big ole handful of fresh parsley, chopped
1/2-3/4 cup salted sunflowers seeds*
Directions:
1. Cook the pasta according to box directions, drain and set in a bowl of cold water to cool.
2. Prepare the oranges through parsely and mix all in a large bowl. Add the pasta and vinaigrette, toss well and serve.
Lemon Honey Vinaigrette
Juice from 1 lemon
1.5 tablespoon honey
1 teaspoon Dijon mustard
1 teaspon garlic powder
1.5 tablespoon light rice wine vinegar
1/3 cup extra virgin olive oil
Whisk all ingredients in a bowl. Refrigerate if not using immediately.
*If not eating immediately, wait to add the sunflower seeds until ready to serve.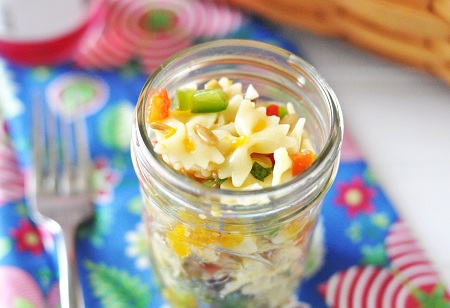 My son noticed that I still had a bottle of Steaz Tea sparking green tea that I was using as a styling tool so he headed in to 'assist'.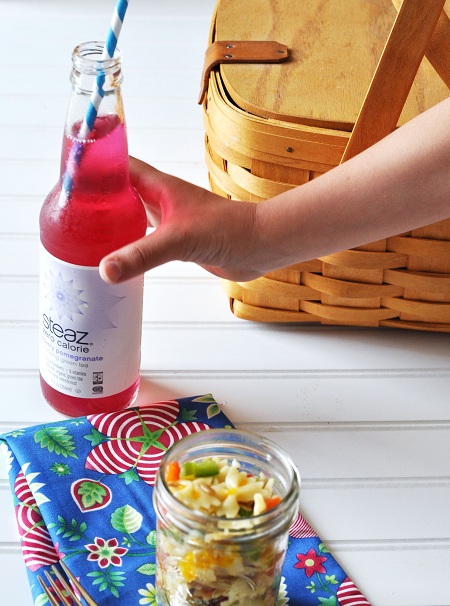 Shoot over!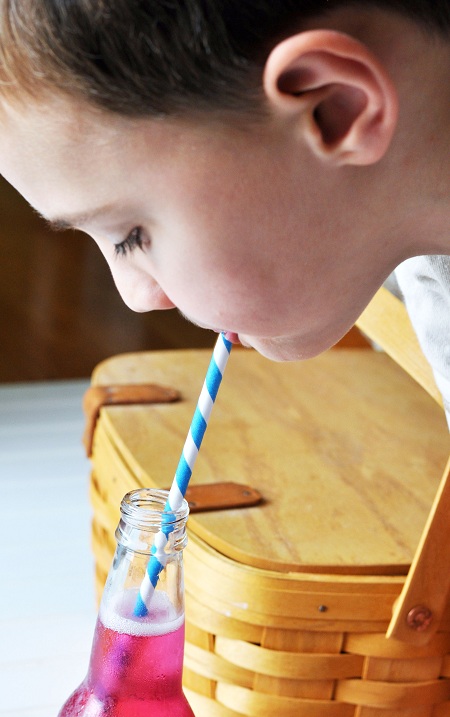 What are your favorite cookout side dishes?