We just experienced 8 hours of Bristol Rhode Island Fourth of July Celebration and now I can mark it off my bucket list.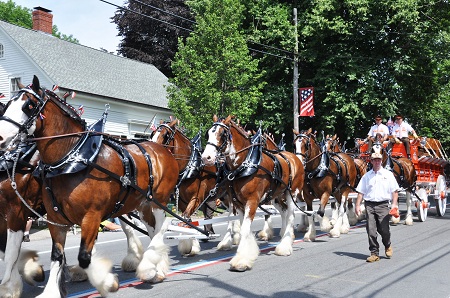 The Bristol Rhode Island Fourth of July Parade is the nation's oldest parade and we finally had an ideal opportunity to attend. Look at those Coast Guard Men working the crowd!
In order to attend such an event, once must plan for the long haul. Being that we were on the parade route, we had to get there by 7:15 which meant we were up at 5 am (gulp). We arrived and had until 10:30 until the parade started.
There were bands from all over the country including these from South Carolina.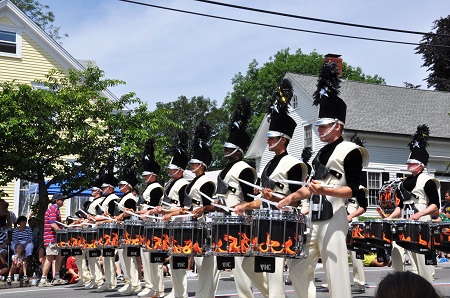 Before the parade began we went for a walk….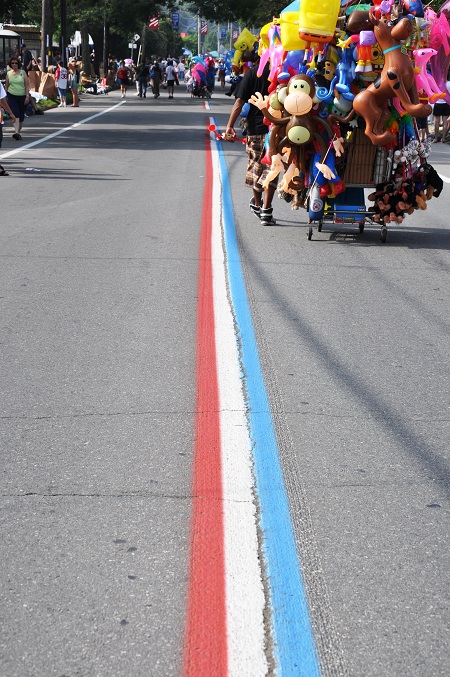 Played cars….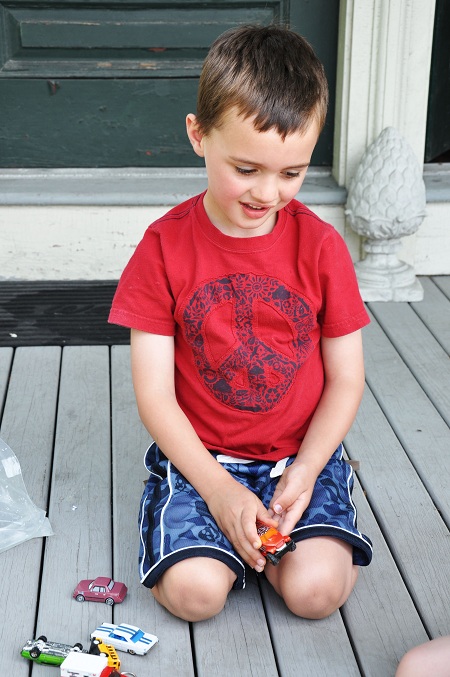 Face-painted….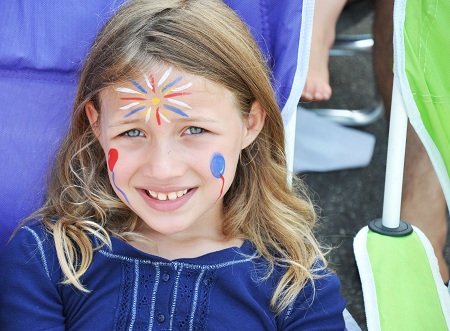 We, along with millions of others, ate grilled items….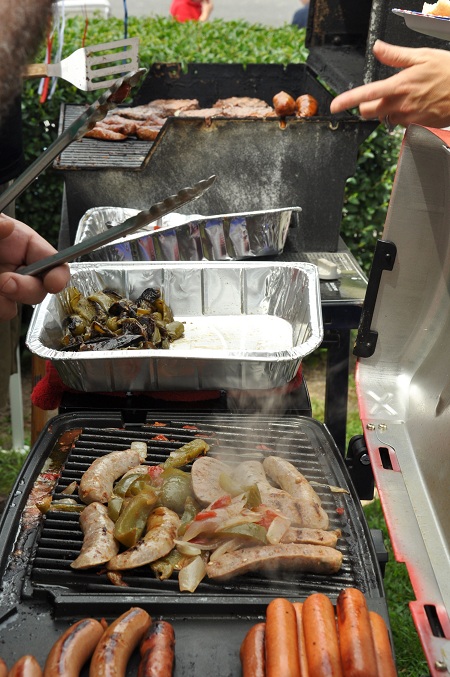 as well as side dishes and fixins…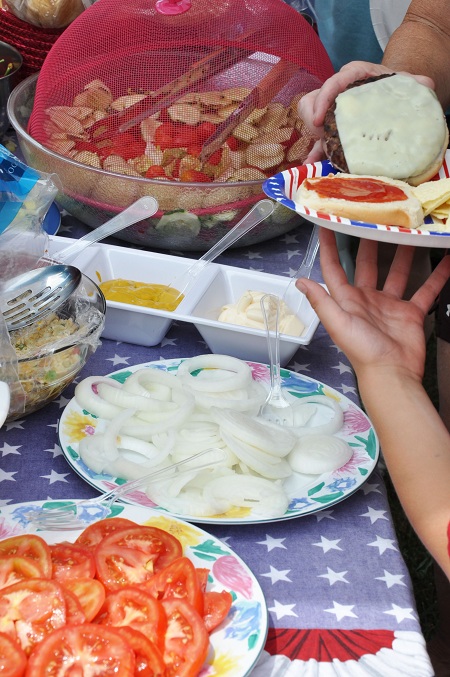 and then lots of fruit and whipped cream for dessert.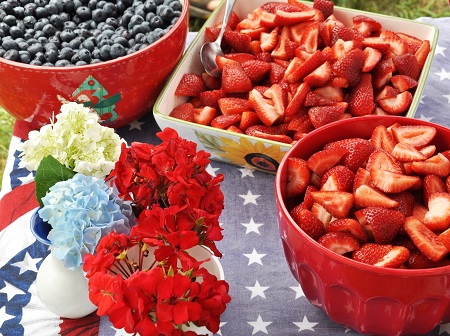 The parade lasted three hours and then many of us played 'cool off by getting hosed or ice cubes dumped down your shirt'.
Thank You Jane (founder of Rhody Fitness) and Couto Family!
What did you do on the fourth?