Last winter, while working for a website, I featured a lovely recipe by a new to me food blog called 'Perry's Plate.
I wrote the blogger owner Natalie and was all like 'Hey lady, your cool and I like your photos so can I post them on this other site I work for?' She said 'Kickin' (or something along those lines).
I could tell she was one of those women that would be awesome to take on a road trip. Plus, she can rock a pair of earrings like no one else. See?!
Without further ado, 10 Things You Didn't Know About Me with Natalie of Perry's Plate: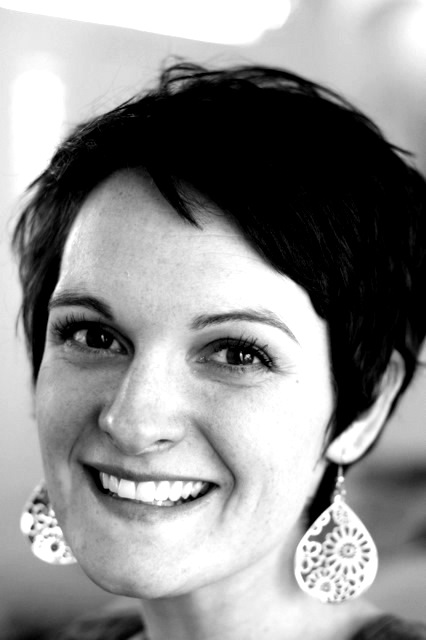 1. I once had a small rose bush stolen out of my yard. Not just the roses, but the entire bush, roots and all.
2. In my early 20s I spent two years in various parts of Europe where I discovered Nutella, public transportation, and my husband.
3. I'm a little OCD when it comes to containers being more than halfway full. If there's a container that's way too big for the leftovers inside, I'll move it to a smaller container. I hate wasted space.
4. I always have my toenails painted — even in the winter. My favorite color? Back to the Fuchsia.
5. My husband is a chiropractor. Yes, it's nice.
6. Don't like peanut butter that much. (I promise I'm not a communist.)
7. The hubs and I watch So You Think You Can Dance religiously. We even make our own lists and have a point system to rate correct guesses when dancers leave the show. Ironically, we have never voted. Ever.
8. I took piano lessons for 13 years. I also have very crooked pinky fingers. During high school I considered having them broken and re-set, but wondered if it would affect how I played. So I didn't. I've since learned to embrace their crookedness.
9. Didn't own a cell phone until I was 23.
10. I have a crush on Flynn Rider. I also have two little girls, ages 2 1/2 and 4. I think those two are connected somehow.
Be sure to stop by Perry's Plate and tell Natalie I sent you!