Part of living a healthy balanced lifestyle is enjoying the less-then-healthy choices once in a while and since my son has been sharing his dream of a 'chocolate dinner' since he was 2, my hubby wanted to indulge him.
Therefore, we packed up last week and road-tripped it to Pennsylvania: first stop, Hershey, Pa. and Hershey Chocolate World.
We took the Hershey's Great American Chocolate Tour three times. Yes, three times. Not only was it fun and free but there was a cute jingle during the entire ride.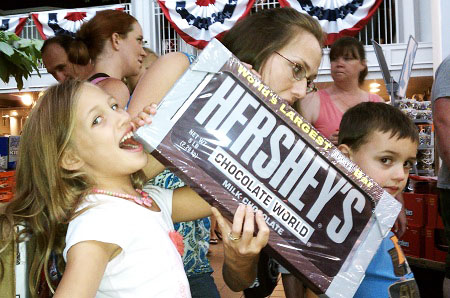 The free chocolate nibbles at the end of the tour had nothing to do with the repeat rides……really…..my nose is growing longer.
At any rate, we then headed to the chocolate store that you conveniently exit into after the ride and we bought sugary stuff. By sugary stuff, I mean, lots of candy that we would not normally buy or eat. in one trip. or in about a decade.
Luckily, most of it was for other peeps. Honestly.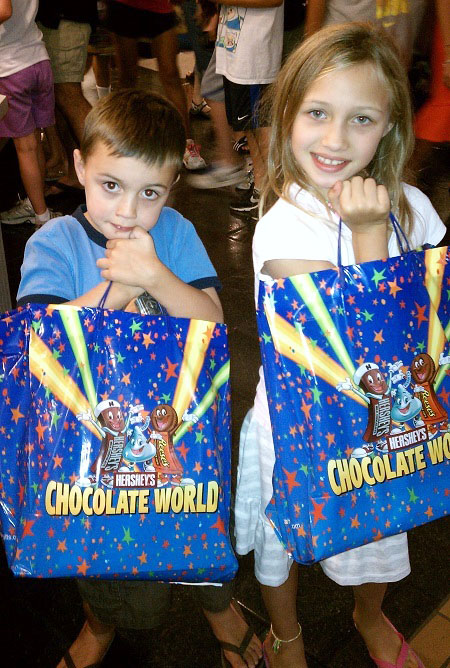 Besides, I am not cut out for sugary excess because I ate three pieces of Carmello in the store and already had a slightly sour belly.
I was almost thrown out of the family for this indiscretion.
Let's just end it with the fact that my son had his dream come true.