I wrote this Saturday just before Hurricane Irene hit. I am scheduling this to publish Sunday just in case we are out of power.
This sandwich was good. This used up some of our perishable foods.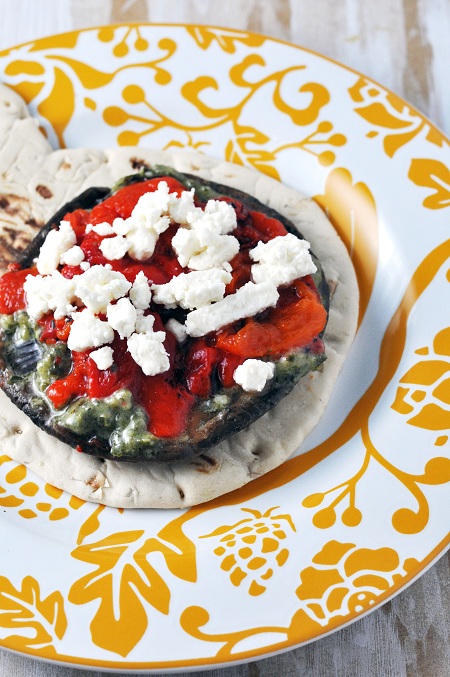 We used an indoor grill as our big outdoor grill was sleeping in the garage.
Are you prepping to make this yet?
There are no true measurements of most of the ingredients because the storm is here and I need to finish collecting candles.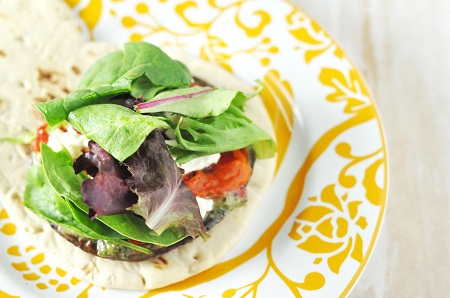 Portabello, Pesto, Feta & Roasted Red Pepper Sandwich
Ingredients:
1 whole portabello mushroom cap
olive oil spray
~1-2 tablespoons pesto
~1-2 tablespoons roasted red peppers, roughly chopped
~1-2 tablespoons feta, crumbled
~1/4 cup of salad mix or lettuce
1 Flatout Hungry Girl rosemary & olive oil flatbread
Directions:
1. Heat your indoor or outdoor grill. Spray the mushroom cap with olive oil spray on both sides and grill until browned. Flip if necessary.
2. Remove the mushroom cap from the grill and place on the flatbread. Top with pesto, roasted red peppers, feta and salad/lettuce.
3. Close the flatbread and enjoy!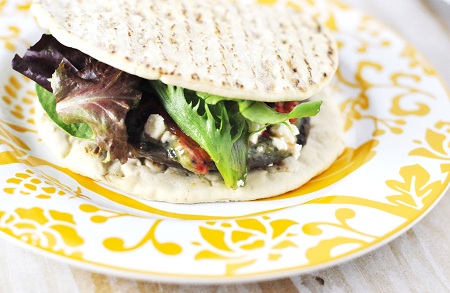 Make this.
Have you ever experienced a Hurricane? Tell me.