It is coming. Can you feel it?
Back to School time is here (for us just over a week) and so, it is time to start prepping for quick but healthy breakfasts and lunches.
What, don't think the kids will eat this? well heck, you might. Now get those kids to school and then squeeze in some exercise.
Go on.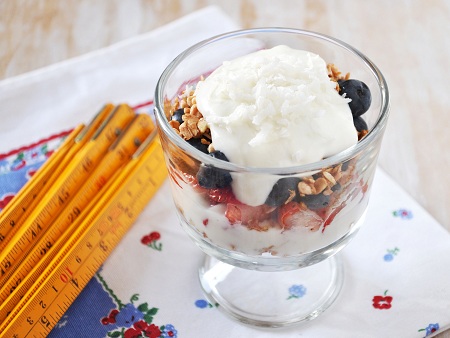 Pineapple, Berry & Coconut Back to School Breakfast Parfait (1 generous serving)
Ingredients:
4 tablespoons warrior crunch granola*
4-6 oz pineapple yogurt (chobani)
4-6 strawberries, chopped
1/2 cup blueberries
1 tablespoon coconut flakes
Directions:
1. Clean and prepare the fruit.
2. Place 2 tablespoons of the granola on the bottom of the dish, top with 1/2 of the yogurt followed by the fruit. Top with remaining yogurt, granola and then coconut.
*Warrior Crunch was created as a team effort between Nuts About Granola (the folks I mentioned from the healthy living summit) and Cancer Warrior. Their collaboration is part of an effort to raise money for cancer research. Formulated with cancer patients in mind, this energy-packed snack is full of whole grains, almonds, anti-oxidant rich cherries and dark chocolate.
From August 1st – October 31st, all proceeds from Warrior Crunch will go directly to Susan from the Great Balancing Act. Order here!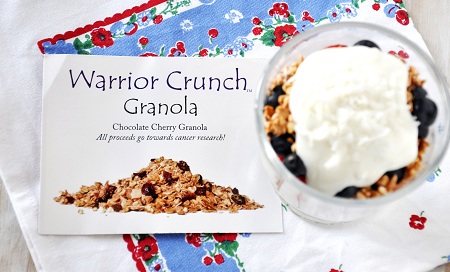 p.s.: Don't miss a thing but subscribing to the RSS feed (yes, it is finally fixed!)