The day began me dropping the kiddos at their last day of Art camp. It was their only camp this summer and well worth the money.
I then boarded the Amtrak to Philly, after a short smooching session with my hubby, to attend the The Healthy Living Summit 2011.
For the ride, I grabbed an Iced Latte and unwrapped my lunch of sunflower butter and strawberry preserves sandwich to pair with my organic granny smith apple. I made my sandwiches using the super cute Flatoutbread sliders (so cute).
Upon arrival at the gorgeous downtown Marriott, I spied the Starbucks and fueled my way through to the cocktail party.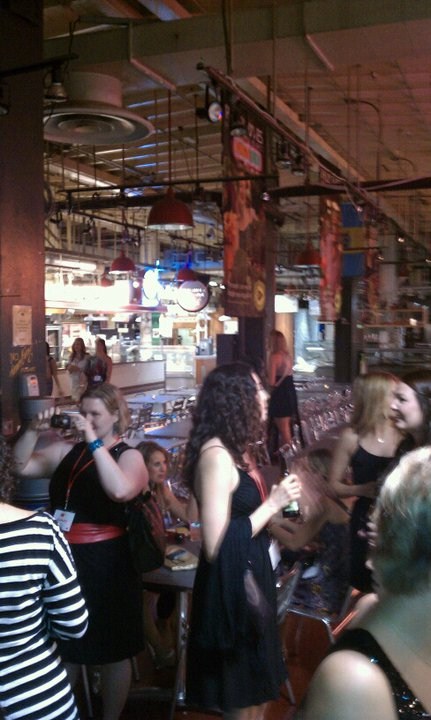 The cocktail party was at the Reading Terminal Market and was a really fun location for the party (sponsored by Chia). The spread at party included a philly cheesteak pizza, plenty of veggies, corn crab fritters that you wish were not as good as they were. Lordy, a few more hours at the gym.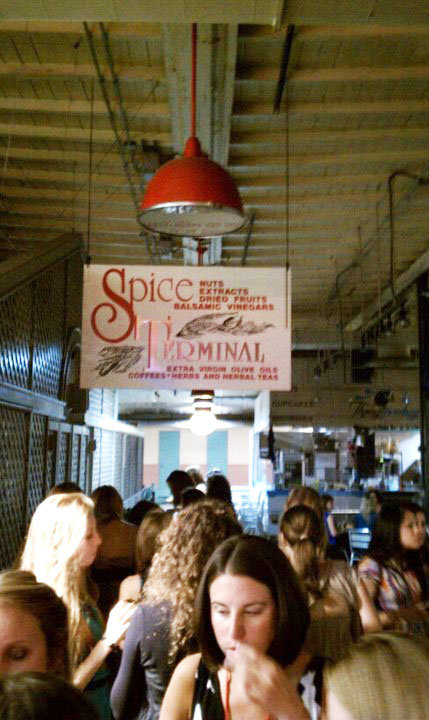 I met many new people but was also lucky enough to see some familiar faces.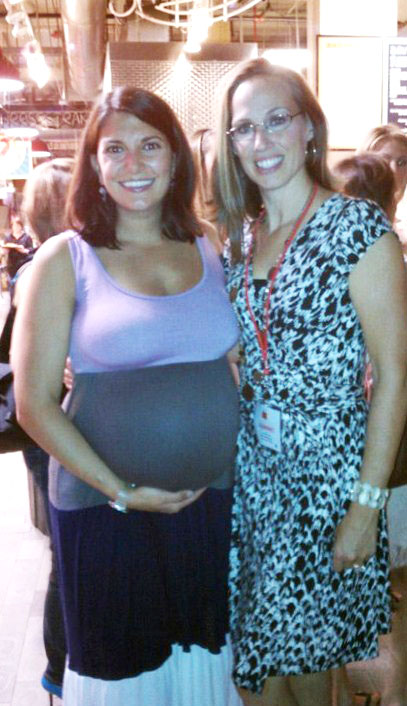 Sabrina of Rhodey Girl Tests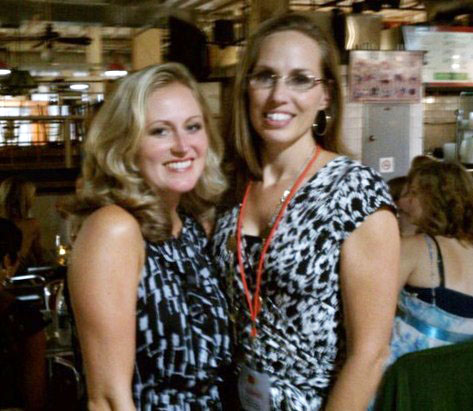 Anne of Fannestastic Food
The next morning began with a lovely breakfast sponsored by Attune foods. There was a selection of fabulous cereals Erewhon, a enviable fruit spread, stonyfield drinkable yogurt as well as coffee and juices. Once the sessions began, I spent some time with the lovely companies in attendance including:
Quaker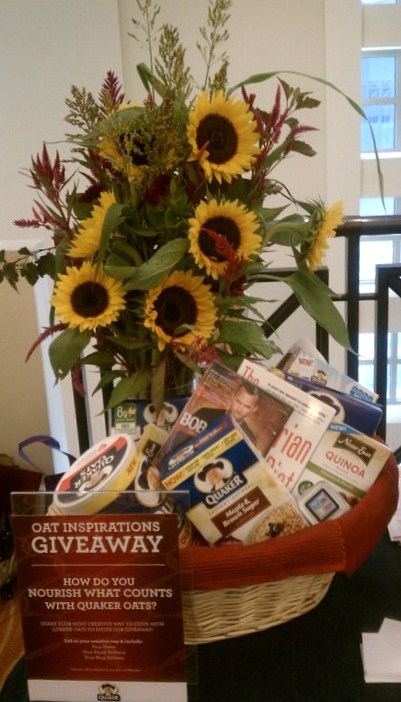 Chia (Imagine the time they spent on those mantras!)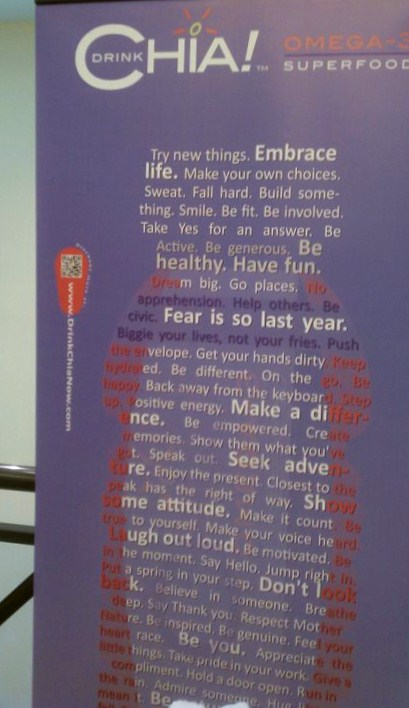 Nuts about Granola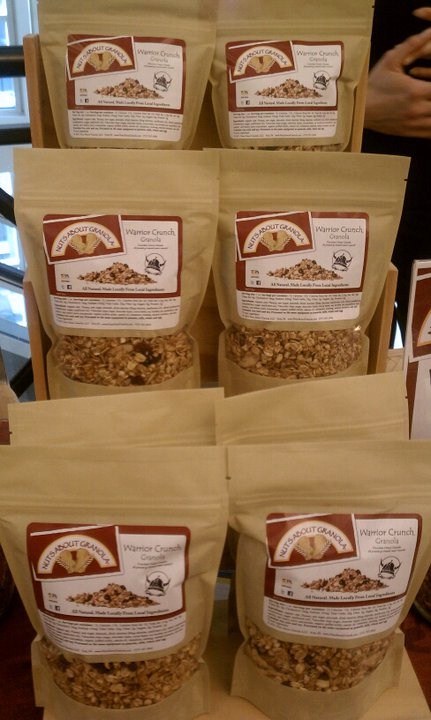 Attune Foods (the new probiotic bars are fab-u-lous!)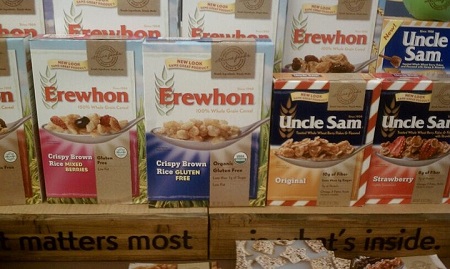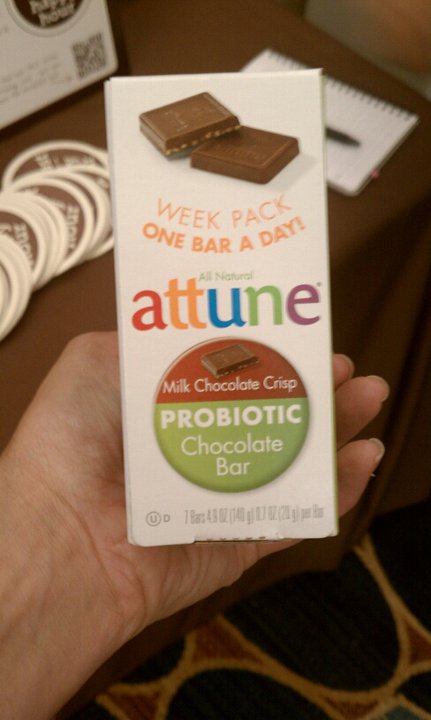 and Frito-Lay (main photo).
Part 2 tomorrow (hint: embarrassing story numner #1,001).