Any chance you recall the brownies that I made last week?
You know the ones: a dreamy layer of milk chocolate peanut butter melted all over the top? yes, those. Well, I couldn't not try another experiment at the same time.
Did you hear that? I did not make another batch but simply split the batch in half and made two recipes. You love that don't you?
Me too!
Pretty before….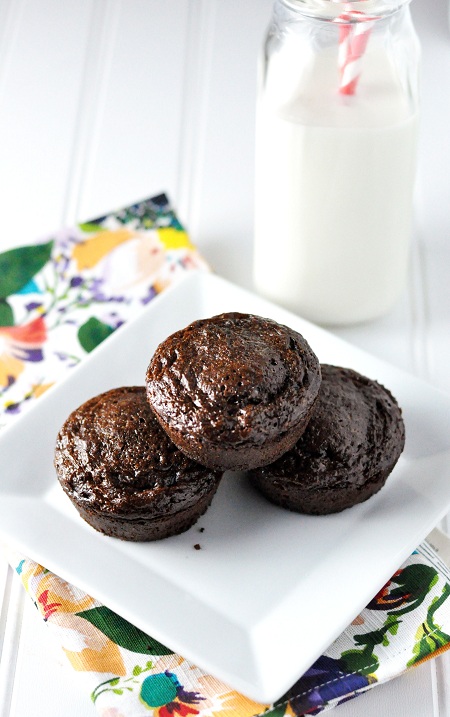 Biscoff Cookie Stuffed Brownies (12 brownies)
Ingredients:
1 bag Trader Joe's Premade brownie mix
6 Biscoff cookies, broken in half
Baking Spray
Directions:
1. Preheat the oven to the temperature specified on the Trader Joe's Premade brownie mix or temperature needed for your favorite brownie recipes.
2. Spray the cupcake tin with baking spray and fill six of the wells 1/2 full with the brownie mix. Place one ½ of a cookie on the brownie then cover with another tablespoon of the brownie mix.
3. Bake the brownie mix to preferred doneness or as specified on the brownie pouch/recipe.
Pretty after…