I like genuine folk. I like authentic folk who just want to be and share and spend quality time.
The kids and I have had two great opportunities to spend time with two fellow food bloggers and their kids the past two weeks (adore summertime!)
First was meeting with Winnie from Healthy Green Kitchen and her daughter. I first met Winnie in person at the Frigidaire event and loved her sweetness.
Winnie and her daughter were visiting the Mystic area and were able to squeeze in a few minutes of Starbucks time with us before they went off to explore beaches and the coast.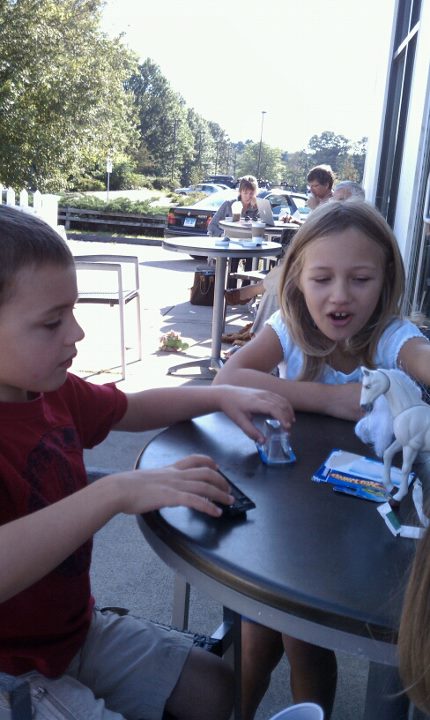 Finally, last week we were able to see Kelsey from The Naptime Chef and her daughter. The kids and I heard that Kelsey's daughter was a big Matchbox fan so we brought her a jazzy green number that she and my son played with for 45 minutes.
My daughter had to keep herself busy with her horse. 
Kelsey and I started our blogs at the same time, both worked for Babble and if my wishes come true, will always have a great friendship.
Thank You ladies for fitting us into your summertime plans.