Have you heard of The Encyclopedia of Sandwiches?
Now you have! This is a fabulous book by my friend Susan Russo with photographs by the equally fabulous Matt Armendariz that, as you can guess, features sandwiches!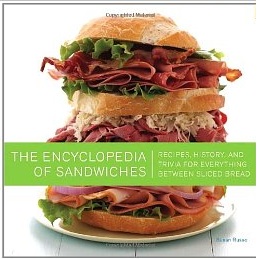 Naturally, being a mom means the Spaghetti Sandwich was one of the sandwiches that jumped right out at me.
Why make a Spaghetti Sandwich you ask?
1. Because it is dang cool
2. Because you love to have bread sopping with marinara sauce
3. You love to get the wet noodle trail of sauce on your chin
4. A fab-u-lous way to get your kiddos (or hubby for that matter) to try whole wheat/whole grain pasta and breads without them even caring
5. Why Not?!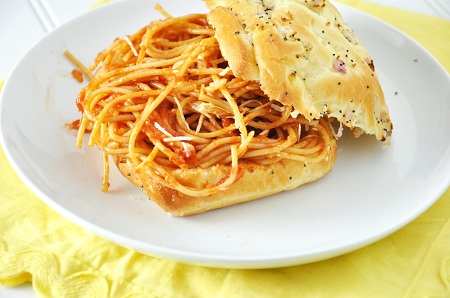 What is your favorite sandwich?