The other day my son stated 'Mommy we only have two things in the house for Halloween and that is not enough'.
I replied 'What else do we need buggers?' The tears began to flow and then with intensity, he stated 'More pumpkins and scary cookies like the library book said'. I have no idea what library book he was talking about but I decided to jump into action.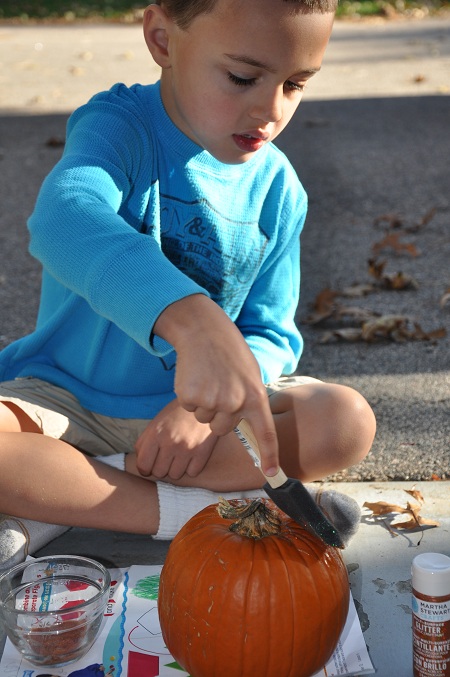 We grabbed our Martha Stewart's Handmade Holiday Crafts book, our craft supplies and went to work making some glittery pumpkins and skulls. While those crafts were drying, we made cookies.
Watch out for the spooky spider!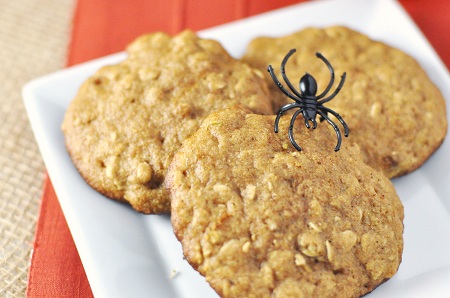 Apple Oatmeal Cookies (yield =3 dozen cookies)
Ingredients
1 cup whole-wheat pastry flour
1 cup unbleached all-purpose flour
1/2 teaspoon baking soda
1/4 teaspoon baking powder
1/4 teaspoon salt
1 teaspoon ground cinnamon, divided
2 large eggs
1/2 cup coarsely shredded peeled granny smith apple
1 cup packed light brown sugar
1 tablespoon canola oil
2 tablespoons applesauce
1/2 teaspoon vanilla extract
1 cup old-fashioned oats
Directions:
1. Preheat the oven to 375°F. Prepare cookie sheets by lining them with parchment paper.
2. Whisk flours, baking soda, baking powder, salt and cinnamon in a medium bowl.
3. In a separate bowl, whisk the egg, shredded apple, brown sugar, oil, applesauce and vanilla in a large bowl and stir until blended. Add the dry ingredients and stir until just moistened. Fold in the oatmeal. Drop the dough, one tablespoon at a time, about 2 inches apart, onto the prepared cookie sheets.
4. Bake the cookies until lightly browned, 10 to 12 minutes. Allow to cool slightly before transferring to cooling racks.
Mott's would love to hear from you : can't find a flavor of applesauce? want to tell them about your favorite Mott's product? Need to vent? 'Like their Facebook page and comment away!
One glittery pumpkin was not enough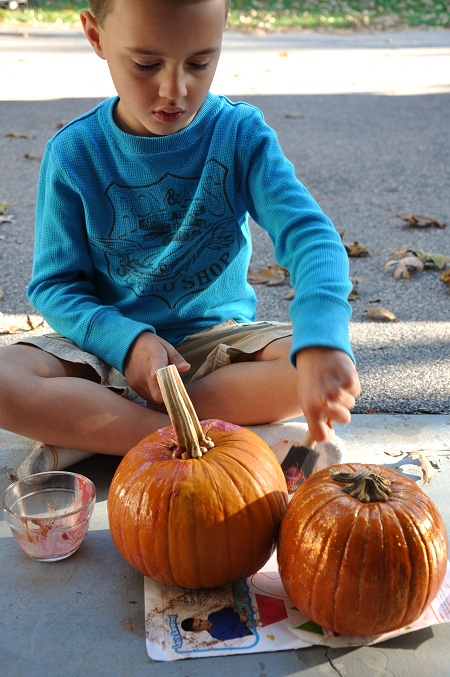 Disclosure: As a Mott's Mom, I am compensated for my time.