I am so thrilled to be participating in today's "soup swap" with Jennifer!  This recipe caught my eye because it sounded fancy and unique, but used only a few ingredients.  Little did I know at the time, Jennifer's husband is Portuguese!  It may not be the authentic version like grandma used to make, but it is a fun way to explore a new cuisine and enjoy an easy and healthy meal.
This hearty fall soup calls for linguisa, a traditional Portuguese pork sausage.  If you have trouble locating it in your area, feel free to substitute another spicy sausage such as andouille.  You can also feel free to use a chicken or turkey sausage if you prefer.
I thought Jennifer's series "10 Things You Don't Know About  ___" was a fantastic idea!  What a great way to get to know your fellow food bloggers in a unique way.  It was fun to fill it out as well as turn the tables and learn 10 things about Jennifer!  Be sure to stop by The Daily Dish to read her answers and check out her soup recipe as well.  Thanks so much "Savoring the Thyme" readers!
10 Things You Didn't Know About Me!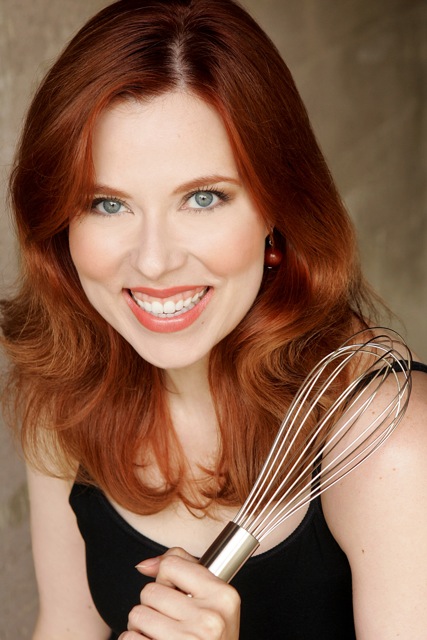 1.  I used to be a competitive baton twirler.  This makes me think I could now make a great flair bartender as an adult and I am dying to give it a try!
2.  I once hitch hiked in Switzerland after getting horribly lost.  I figured it was safe because the guy had a BMW and a baby in the car.  If one is ever to do something dangerously silly like hitch hiking, I totally recommend doing it in wealthy, neutral countries!
3.  The worst thing I have ever tasted is wheatgrass.  Never again!
4.  Hidden talent:  I can flutter my eyelashes super fast.  (Does Guinness have a world record for that?)
5.  I had a pet chipmunk as a kid.
6.  I went to the same high school as Marlon Brando.
7.  I am compulsively early.  (This makes me super cool at parties.)
8.  My favorite treat is black licorice.
9.  I sing along to the Sirius Broadway station in my car…probably a little too dramatically for LA traffic.
10.  I love the boundless creativity that can be found online and am constantly inspired by everyone's recipes, photos and stories!
Be sure to stop by The Daily Dish and tell Kristina I sent you!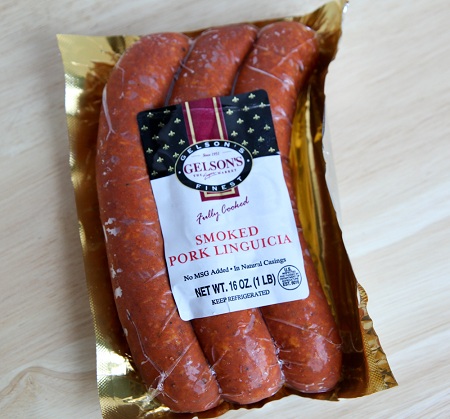 Portuguese Sausage and Kale Soup
Ingredients:
2 Tablespoons olive oil
1 large onion, chopped
2 large carrots, peeled and chopped
1 pound fully cooked linguisa sausage, cut diagonally into 1/4-inch thick slices
8 cups chicken broth
1 bunch (about 3/4 pound) kale, tough stems trimmed
2 cans (15 oz. each) cannellini beans, drained and rinsed
Salt and pepper, to taste
Directions:
1. In a 5 to 6 quart pan, heat olive oil.  Add onion and carrots.  Cook, stirring, until onion is soft (about 5 minutes).  Add sausage and broth.  Cover and bring to a boil.
2. Meanwhile, rinse and drain kale.  Cut crosswise into 1/2-inch wide strips.  Add kale and beans to boiling broth and cook, stirring, until the kale is limp and bright green (3-5 minutes).  Season to taste with salt and pepper.
3. Transfer to a large tureen or ladle into bowls.  Makes 6-8 servings.
Head over to drool over my Fall Vegetable Crock Pot Barley Soup.
Don't miss out on more fun & fabulous recipes by subscribing for email alerts!