Friday night was a dozy. It seems that anytime you go out dancing with your friends until 3 a.m. and you are over, say 30-ish, it can take a toll. This holds true even without the consumption of alcohol so don't start waving your finger at me…and if you don't believe me, wait until you are over, uh, '30'.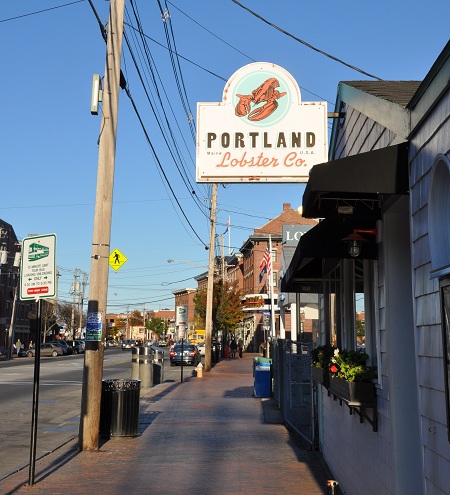 Following very little sleep, we headed to Portland, Maine this past Saturday to attend the Hood New England Dairy Cook-Off.  We spent Saturday night at the fabulous Portland Regency Hotel but before hitting the sack, we enjoyed walking the cobble-stone streets of Portland and exploring many of the sweet shops. Speaking of sweets, I adored drooled over the macaroons at the Mornings in Paris cafe.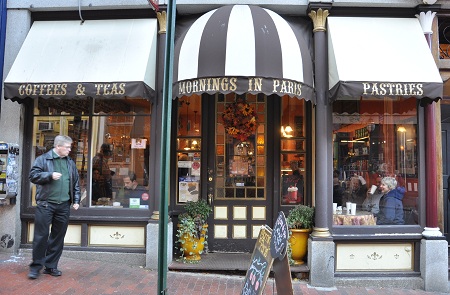 For dinner we ordered the crab cakes, a reuben sandwich and Salmon BLT wrap from the hotel restaurant and then grabbed ourselves a great night's sleep. For breakfast Sunday morning, I had a spinach, mushroom and feta (naturally) omelette and then we headed to the Hood Semi-Finals.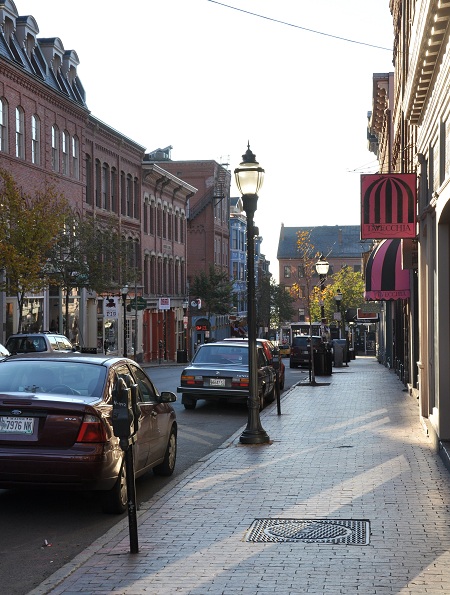 When we arrived, the soup/chowder semi-finalists were cooking and preparing to serve the judges their recipe. I was cheering for hometown favorite Corinne Dillingham while she made her 'Decadent Seafood & Corn Soup. She did not win the division but the soup was amazing.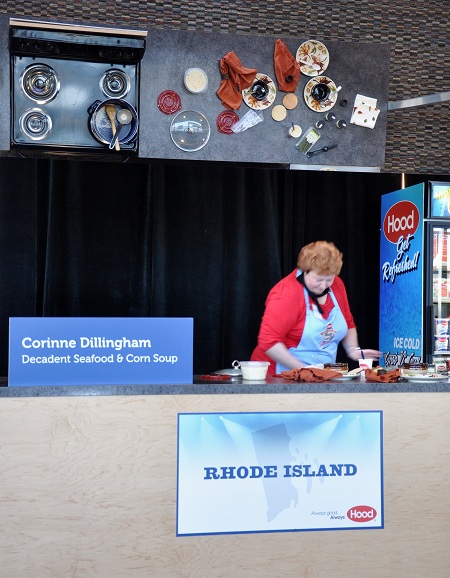 Next up was the appetizer/side dish category and right away, it was apparent that many there to cheer on the Providence, RI Fireman Dan Rinaldi and his 'Surf and Turf Sliders with Maine Lobster Sauce'. And guess what? not only did he win the category but he won the cook-off. Yay Dan!!!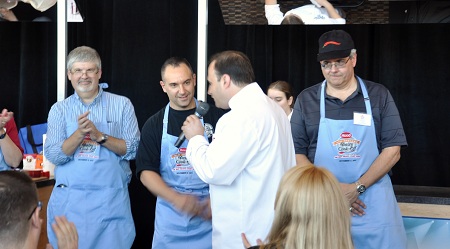 A highlight for me was to meet Celebrity Chef Tom Pizzica (Hello, Next Food Network Star) and watch him in action judging the cook-off.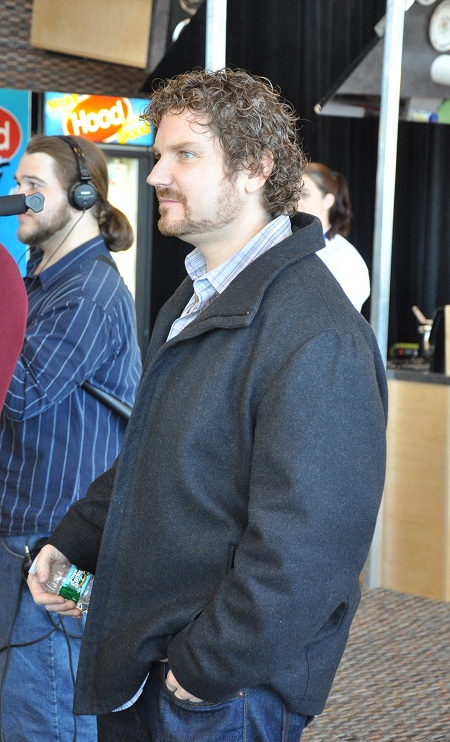 Have you ever attended a Cook-Off?