'Good Morning!' is what these kids were belting out to all the people that were also up bright and early (did you read Part 1?). In fact, there was very little sleep for some of us as our daughter had I-am-in-a-nyc-hotel-and-am-too-excited-to-sleep syndrome.
After showering myself awake, we headed to our favorite place to grab just about any thing you could want to eat place, 'Cranberry Cafe'. I opted for a BLT and chicken noodle soup. I ate the soup first then a bit of the sandwich before the wolves attacked it and took the remaining bacon.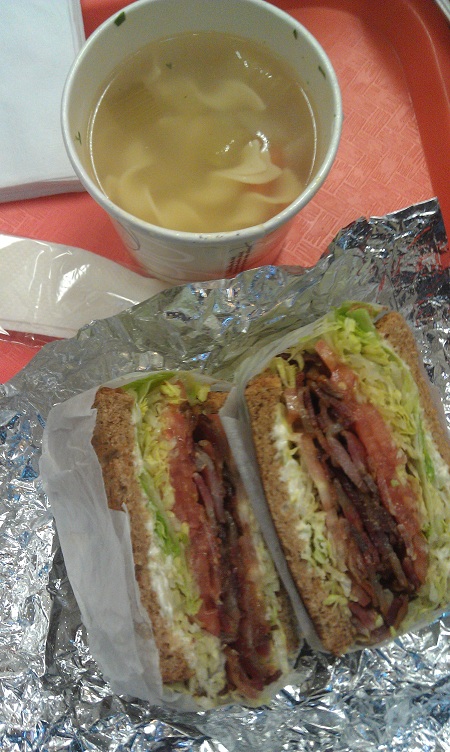 We then headed back towards Rockefeller Center and had some fun with this Salvation Army volunteer. I am sure that he and his partner in charity gathered plenty of change because they were dancing and singing Karaoke. What a hoot!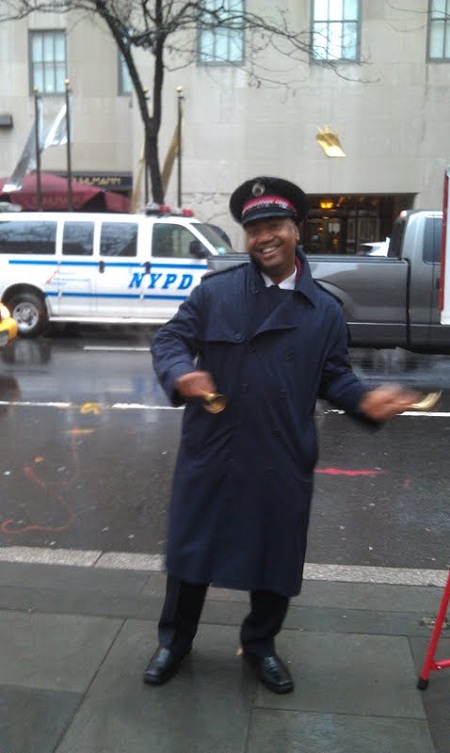 Before departing NYC the kids wanted to do two things: eat a big ole' street vendor pretzel and go ride the Ferris wheel in the Times Square Toysrus.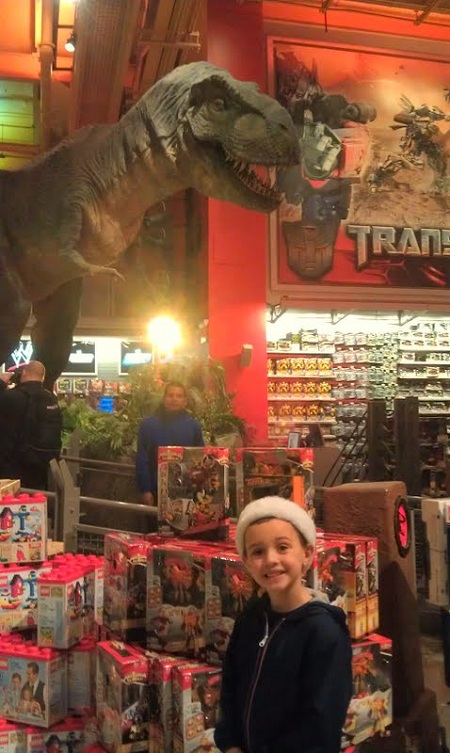 We had a lovely 24 hour Birthday celebration in NYC! Here's to turning 30…or uh, something like that. Not.