Okay, Okay, I do not own a grown-up 'easy bake oven' but my Frigidaire Symmetry Double Oven does make my baking easier.
Every year, in million of homes around the world, families bake cookies for Santa. This year our kids insisted that Santa would want white & milk chocolate chip oatmeal cookies as well as a side of both white and chocolate milk (for scientific research on his preference).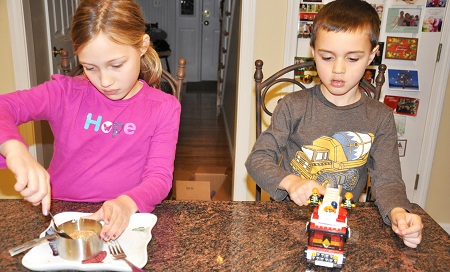 Naturally, we did not remember to make the cookies until we were well into making dinner and the oven had a chicken and sweet potato fries roasting. No worries here though as I fired up the lower oven.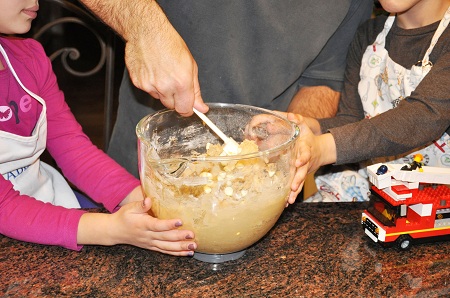 Not only was I in heaven that we had the second oven to bake in but also the special handle on the baking rack was very helpful as I had to check the cookies every few minutes. Note in the photos that I used two different type of cookie sheets so there was plently of in and out of the oven racks.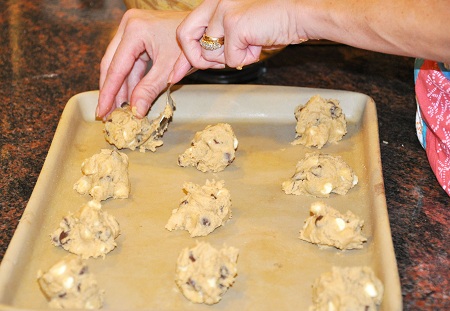 Finally, since this is my last post as a Frigidaire Mom, I also want to be sure to point out another favorite part of this oven: one of the Fits-More™ Cooktop burners is a 'warming zone'. This means that the side dish that is already cooked can be kept warm while you finish up the rest of the meal. Yay!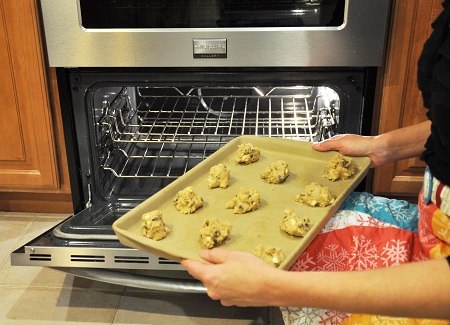 What are your favorite cookies to make?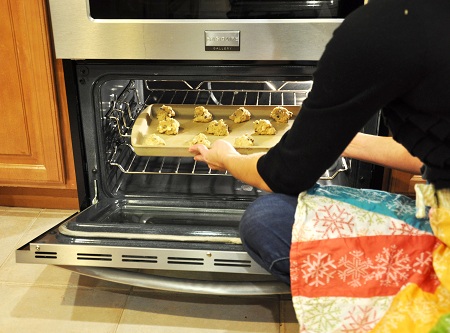 Disclosure: I wrote this review while participating in a Test Drive Campaign by Frigidaire and received a Frigidaire Range to facilitate my review.