Yes, I have made some nice healthy savory meals this week but nope, I am not sharing them yet. Why you ask?
Well, based on the Google searches going on, more and more folks are getting into the kitchen, donning grandma's apron and pondering what homemade gifts to give for Christmas so I am sharing some ideas. Also, I still get feedback on the Christmas compound butter I shared last year so here is another tasty compound butter recipe.
I envision this one being spread across some whole wheat toast or melting down a stack of sweet potato pancakes. Nosh on that image. Plus, to make it even prettier, I mixed in a few dashes of green and red sugary sprinkles.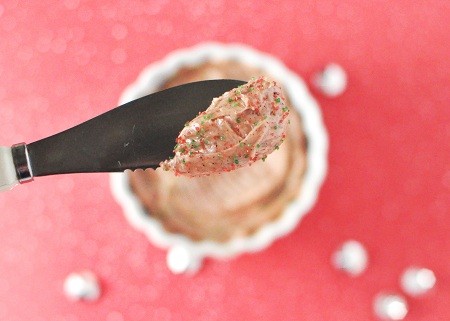 Cinnamon Sugar Vanilla Compound Butter
Ingredients:
1 stick of quality unsalted butter
2 teaspoons sugar
1 teaspoon cinnamon
1/4 teaspoon quality vanilla
colored sugar sprinkles
Directions:
1. Allow the butter to soften a room temperature.
2. Add the sugar through sprinkles and using a fork, incorporate all of the ingredients.
3. Now you can either: wrap the mixture in wax paper, forming a log and refrigerate for at least an hour or place the butter into a glass container and refrigerate for at least an hour.
4. Decorate or wrap the butter for gift giving but be sure to keep it chilled.
p.s. If you are the keep-it-simple type of DIY'er, consider this white chocolate bark with pretzels.