Some of you are not going to like what I have to say. You may even think I am fibbing.
Are you sitting down because this may shock you? There are people out there that do not like Peppermint Bark.
Hey, don't leave….there are still good bark recipes out there so stick with me. This one is for my daughter who does not like anything peppermint but she does like white chocolate and pretzels. So forget chocolate covered pretzel rods and think bark!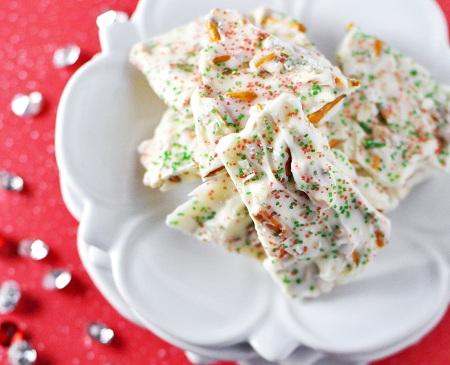 Crispy Christmas White Chocolate Bark with Pretzels (Yield = varies)
Ingredients:
3 cups quality organic white chocolate chips
1 cup small pretzel stick pieces
green and red sugar crystals/sprinkles
Directions:
1. Line a standard baking sheet with wax paper and set aside.
2. Place the chips in a bowl and microwave for 1 minute at 50% power. Mix well and repeat in 30 second increments until melted.
3. Add in the pretzel pieces and mix gently to coat. Pour the chocolate mixture evenly about the wax paper….you decide on the thickness.
4. Place the baking sheet in the freezer for a few hours. Remove the sheet from the freezer and snap the bark into pieces.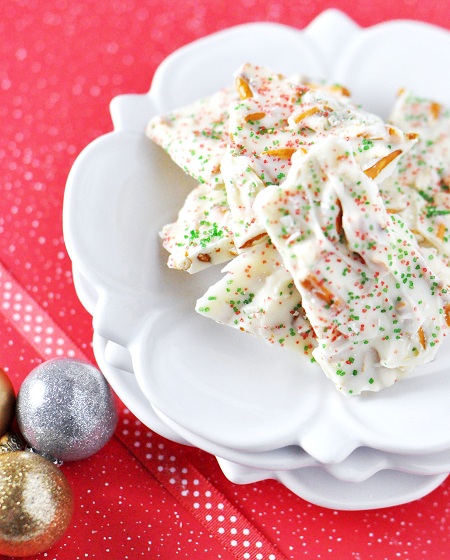 Are you a peppermint lover?