We are home from a fun and romantic weekend. You read that correctly: Dom and I went away for a long overdue weekend together. My sweet husband surprised me a week ago by saying 'Why don't just the two of us go away for the long weekend?'.
I got right to work thinking about where to go that was close, affordable and where there was plenty to do: the decision was Newport, R.I.! Our trip began Saturday a.m. with a Newport Trolley Tour. We learned so much about Newport and the state of Rhode Island (see below). I can honestly say that this tour is a must see recommendation from me. You get to learn history and see all of the scenery in town and along the 10 mile ocean drive.
Did you know? that Good Morning America listed Newport as one of the 10 most beautiful places to visit? That the Jailhouse Inn has striped linens on the bed (funny)? That Rhode Island was the first state to outlaw slavery? The war of 1812 was plotted here in Newport? That Newport is home to the first Jewish Synagogue in America? We learned these and many more historical tidbits!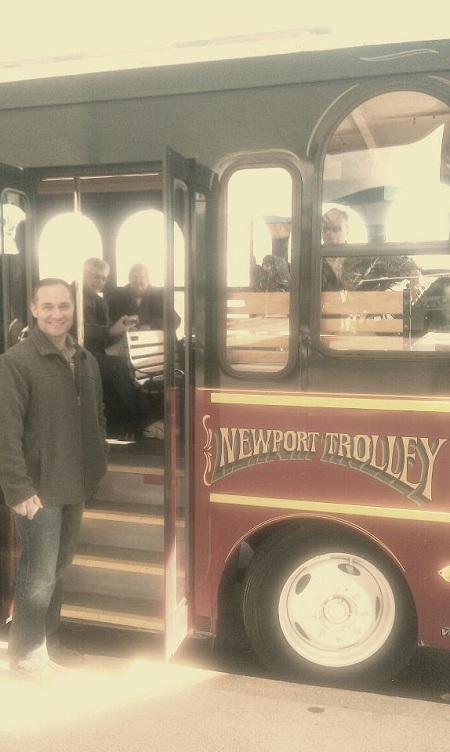 After the tour, we had lunch at The Mooring. We ordered the Chopped Salad, Fish Tacos, Chicken Wrap and the Brussel Sprouts with Pancetta. We are obsessed with the sprouts and salad so keep your eyes peeled for the inspired recipes on this blog soon! I may have turned a bit green though as the servers had iPads. Sigh. By the way, this restaurant is gorgeous on the inside and the view of the outdoor is to die for.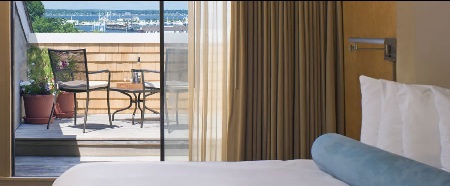 Following lunch, we rested a bit at The Mill Street Inn and then went to the Newport Sweet Shoppe for cupcakes. After devouring a red velvet and vanilla cupcake, we headed into the Tennis Hall of Fame.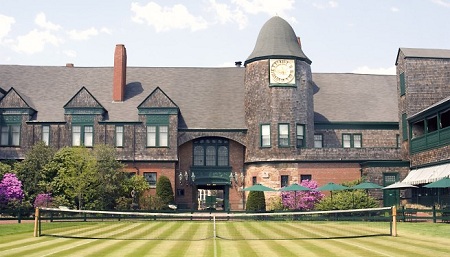 If you are a history buff and/or lover of the sport of tennis, you could spend hours here preparing for the next round of Jeopardy or fulfilling your obsession with Andre Agassi. I know I left with a great appreciation for the woman who played this sport early in the 1900's – they had to have loved the sport to play in the amount of clothing (wool!) they had to wear.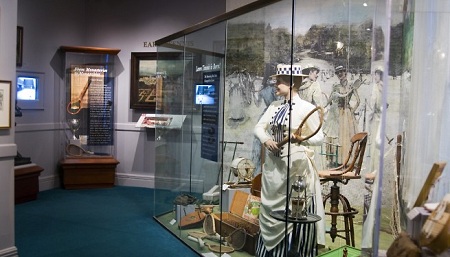 For dinner, we headed to what is officially our new favorite restaurant, a modern Mexican masterpiece called Perro Salado. The ambiance of fun and funky, the personality rich staff and the amazing food will bring us back many times over. We started with a pomegranate margarita, followed by two salads: the Roasted Beet & Delicato Squash Salad & for a main coarse: Fish Tacos and a side of Avocado Fries with Chipotle Mayo. Yes, avocado fries. I am pretty sure we are still on cloud 9.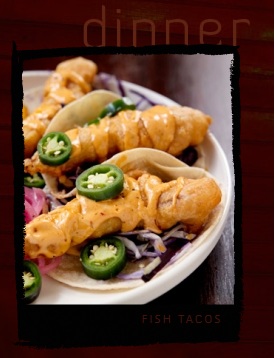 *Most photos borrowed from websites as an employee of Verizon deleted ALL of my photos!
Disclosure: The Newport and Bristol County Convention & Visitors Bureau supplied me with a VIP card to experience some of the tours for free.