This past Tuesday night, my husband accomponied me to NYC to attend a launch party for The Honest Company,  an eco-friendly family company that delivers 100% non-toxic products right to your door.  The Honest Company was founded by Jessica Alba and Christopher Gavigan (former CEO of Healthy Child Healthy World) when they found themselves 'utterly frustrated trying to find the perfect products for their babies and homes. We both wanted an ideal: not only effective, but unquestionably safe, eco-friendly, beautiful, convenient, and affordable – everyone should have it. We believed every baby deserved the best we can create for them. We are dreamers.' 
Jessica Alba said "When I became a mom, I finally became the person I am, that I always should have been," she says. "It's the most satisfying job in the world. But, it can also be overwhelming and confusing. I created The Honest Company to help moms and to give all children a better, safer start."
Christopher Gavigan stated "Parents get a lot of advice about what to feed their children and how to baby-proof their home," he says, "but many are still completely unaware of the toxic risks posed by everyday basics, ike diapers, home cleaners, body washes, and laundry soaps. Yet, there's growing consensus that some chemicals used in these products are linked to chronic diseases like asthma, ADHD, and even cancer."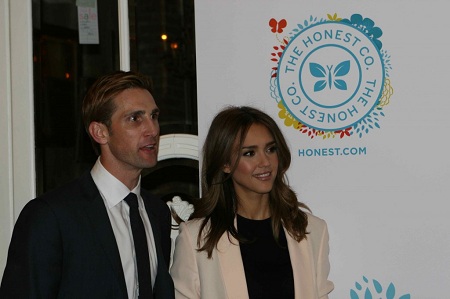 During Ms. Alba's speech to the 50 or so bloggers that attended, she said that it was important to her to share the products with us and for us to share our opinions with her as she often refers to Mom Blogs for opinions and ideas. I believe she is a fan of reading blogs as I recall reading in an article in People magazine that she designed her newborn daughter's room from design blog inspiration.
The Honest Company products consist of non-toxic biodegradable diapers, cloth-like disposable wipes formulated for the whole body and the house, all natural bath and skin essentials, and %100 natural cleaning and laundry products. They offer two services called 'bundles' that are delivered every month to your door. The first bundle includes plant-based and fashionable diapers and the second includes a collection of non-toxic bath and skin and household cleaning products like shampoo, body lotion, hand soap, and laundry detergent.
From the family essentials bundle, we are loving the hand soap (lemongrass scent is amazing), face & body lotion, the kids are fighting over the travel sized shampoo and body wash and we have yet to use the laundry detergent or healing balm.
From the diaper bundle, we gifted a friend with the wipes and diapers since our children are no longer in diapers, and she loved them so much, she ordered the diaper bundle right away. By the way, the designs on the diapers are so dang cute, you just might tear up when you need to toss the dirty diapers.
In fact, I am loving the products so much I am going to see if I can order more of the travel sized like the ones we were gifted and give them out at a baby shower that I am hosting in February. Smart right? these product bundles would be a great baby shower gift and the fact that someone can have them delivered to the new mom every month is brilliant – especially in the first few months, any mom would be thrilled to not have to run out of diapers.

Now, a bit more about what my husband did while I was at the launch: he dined on Sushi, went shopping at DSW for a handsome pair of shoes and then, apparently, he grabbed himself a cupcake from Crumbs bakery. Yes, you read that correctly, he bought ONE cupcake.
When he told me about this, my mouth was agape for about 5 minutes. During that 5 minute period. I sent out a tweet: "Husband sleeping on couch as he went to crumbs bakery during @honestcompany event and bought 1 cupcake. Feel my wrath?". He then replied via twitter with: "@savorthethyme …don't feel too sorry for her, she was at a celebrity cocktail party while I wandered the streets waiting for her'. I love to banter with him!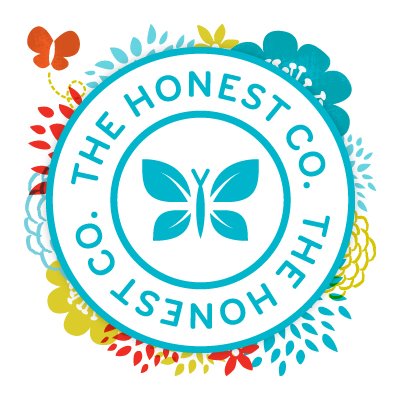 One final tidbit that I want to share about he Honest Company is that with every product you purchase, The Honest Company donates product, money, time, and effort to addressing critical health & social issues affecting children and families. This year, their nonprofit partner is Baby2Baby – who supplies families in need with essential baby clothing and gear, like baby diapers.
If you have any questions about or for The Honest Company, you can reach out to them on facebook and twitter.
Disclosure: I paid my own way to NYC but did receive a goody bag with diapers and travel sizes of the family essentials line for attending the launch party hosted by The Honest Company &
MomTrends
.