In grammar school, I excelled at science and social sciences however, math was not a strength or a passion. Considering I knew by 6th grade that I would become a scientist, I knew I had to learn to love math and to do it well. After all, calculus would be in my future.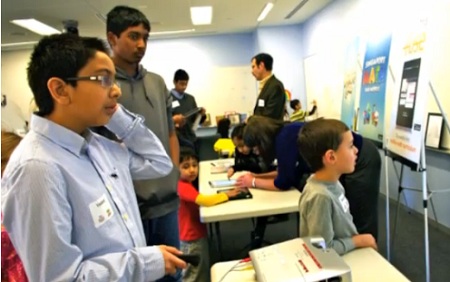 I try to make any task fun for myself and my children (cleaning included!) so the premise of the 'Dads Do Good – Math is Fun' event was one I could get behind. My friend Niri's husband Ramesh started the group called Dads Do Good with the simple notion of getting dads together with their kids in a fun, learning environment as we get to bond with our favorite little people.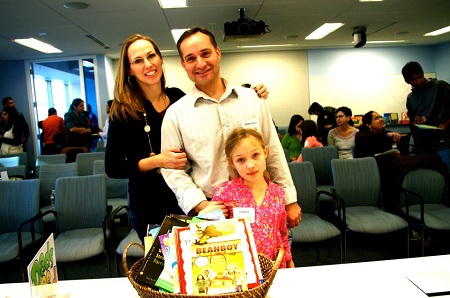 The event took place on January 28th at M.I.T and sponsored by Houghton Mifflin Harcourt. There was a panel of math teachers and experts who shared some ideas for making math fun. The ideas included:
1. Have Fun (OK, you know I back this!)
2. Think outside the box for ways to teach math and have fun.
3. Get and stay involved (even though you will want to runaway when you realize you don't recall some 3rd grade math skills)
4. Stay calm so the kids stay calm when the math seems hard and confusing. You will figure it out!
They also shared some really cool websites and apps that you and the kiddos might enjoy, so refer to this list for resources.
You can also learn more about 'Dads Do Good' on their Facebook page.
Disclosure: We went to the event on our own dime but we did win a basket of children's books!