I admit it, the commercials got to me first. I loved the look of them, the fun, the colors, the happiness in each commercial.  The promise of making shopping easier for the family and yet not painful on the wallet. The promise of not getting a flyer from the store with a coupon twice a week declaring tomorrow was the best sale of the year.
Don't get my wrong, I like deals, coupons and saving money like anyone but I don't want to have to plan and search and clip coupons all dang day to prepare for a shopping trip.
But wait, I also don't want to pay too much for an item and I do like 'specials'. I would like to go to a store and know they are giving me a fair and square price for a quality product. So, would the 'New JCPenney' be able to fulfill all my wishes? Could I find what I want?
Watch the video to see what I scored:
Thoughts:
*I like the new pricing system and that there are still many ways to find specials and clearance items.
*There was a good sized clearance/best prices sections in all departments.
*Smaller stores have less selection of smaller sizing clothing and larger sized shoes which forces me to go to the larger stores which are further away.
*Large selection of items for the entire family
*Great new selection of athletic clothing.
*Differentiate the petite versus women's sections better.
*Much cleaner look to the store.
Have you gone to the 'New JCPenney'. Share your thoughts.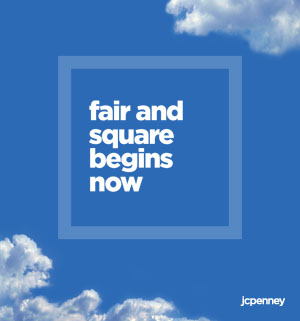 Disclosure: I was sent a $200 gift-card to facilitate this review.