Here is what we are doing:
1. Daughter's room still in progress but wall decor starting to go up.
2. Refinishing and painting my grandmother's vanity table to make into our daughter's desk.
3. Making-over the pantry
4. See below.
Thursday, March 15th:
8:00 Gym with hubby
9:00 Home for a banana-pineapple smoothie with a touch of protein powder.
9:10 Polished up and published the Ziploc/Rachael Ray contest post (people, NYC with RR – you must enter!)
10:00 Husband spotted 'rainbow kitty'. This occurs when a cat rolls around in the sidewalk chalk drawings.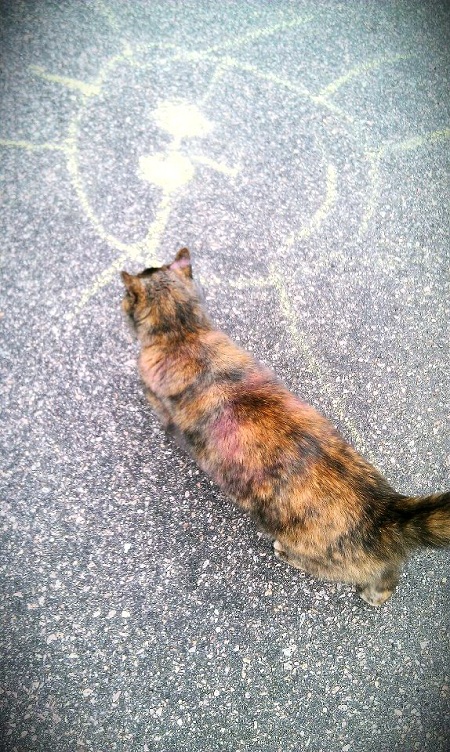 10:15 Made Kale Chips and worked on more ravioli using wonton wrapper recipes.
11:30 Lunch (whole grain orzo salad)
12:15 Lots of cleaning: I have a friend coming next week so time to get my clean on. You know the cleaning you do like dusting, cleaning fingerprints off doors etc.? yeah, that.
1:30 More Client work
2:00 kids pick-up, homework, playing.
4:30 Drop-off from Talent Show practice.
6:30 Evening meeting for daughter.
6:45 I soaked in the bath while the boys got spring cleaning fever and ripped the 10 year old runner off the stairs.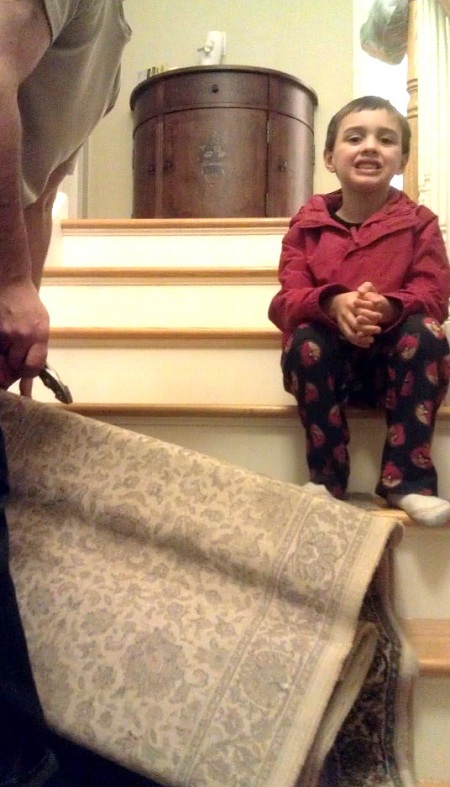 7:30 Pickup daughter up from evening meeting.
8:30 Cuddle time with hubby.
10:00 Brainstorming – work.
What was the funnest part of your day?