For reasons you don't want to be burdened with, we had to make our two cats into exclusively outdoor cats. Our daughter is not taking this well.
They have always been 50% indoor/50% outdoor but now they must be 100% outdoor (well, 98%). This isn't sitting well with our 7 year old.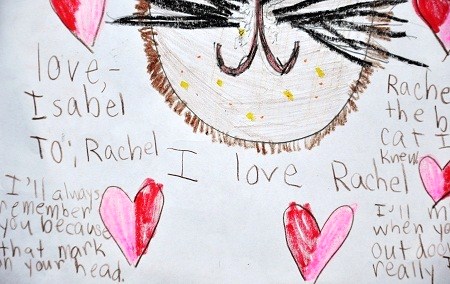 She drew this 'Ode to Rachael' and I wanted to share. You have to read the passages.
Notice how the verbs are in past tense? Which is your favorite statement?