I know I have been a big ole' meanie, mentioning the 'secret' project but not sharing. Do forgive please.
Let me show you what began last weekend: We began with a bit of research…..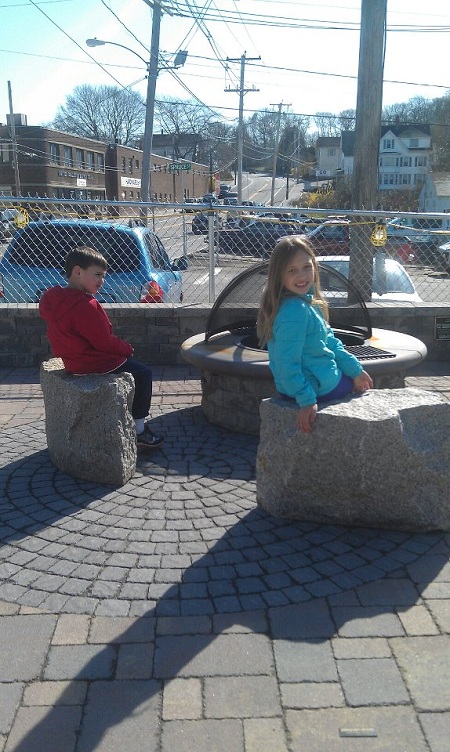 Prepping the area…..
Grass is gone and rocks are going in…..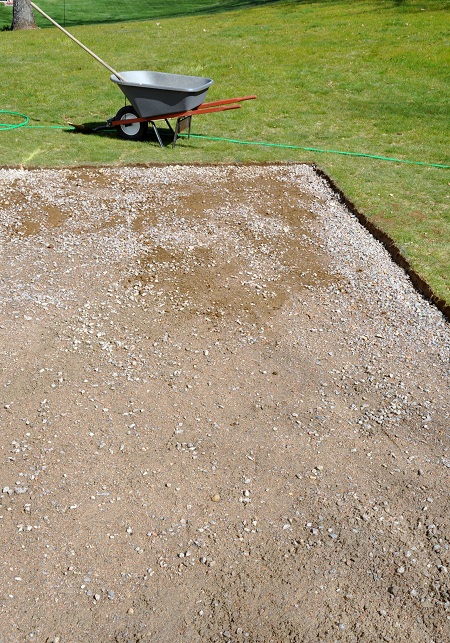 Deck 'modified' to fit new stairs……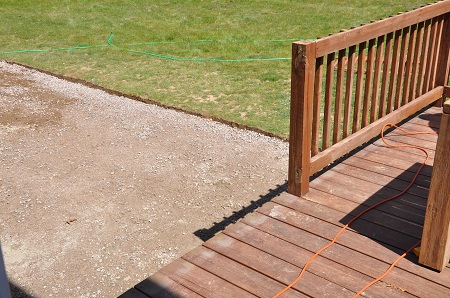 Special Delivery on Tuesday = 5 tons of materials!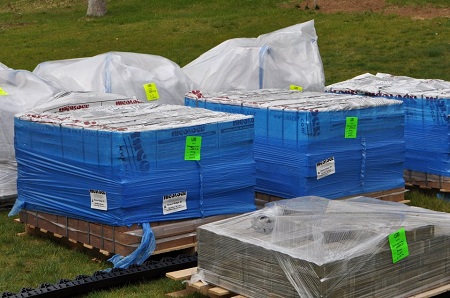 Leveling Sand……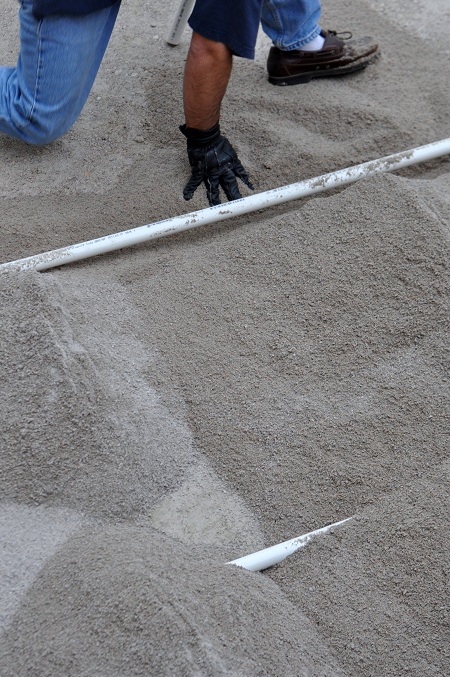 Edging….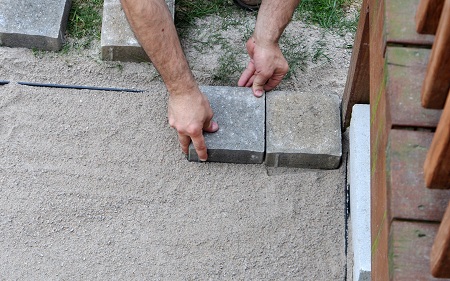 First paver down…..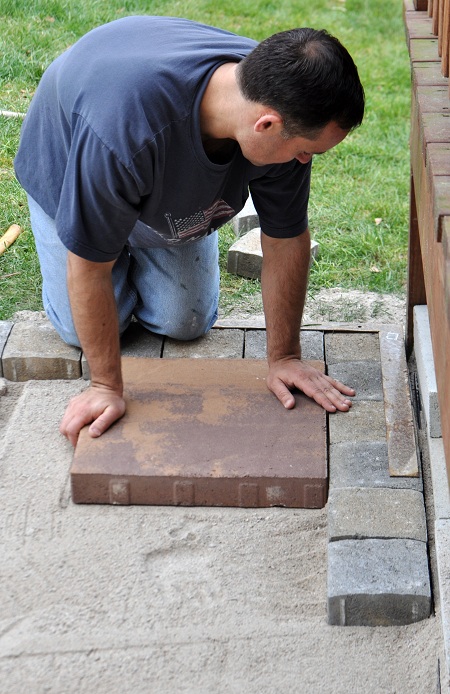 Our first purchase for our outdoor living space: