Happy Sunday Everyone! Today we threw our daughter a gymnastics birthday party with a rainbow theme. This morning I finished packing up the supplies and frosting the rainbow cupcakes. I will share more about the party this week.
The rest of Isabel's Birthday included a gift from her brother and dinner at Fiji Garden Japanese Restaurant. Both kids had mushroom soup followed by noodles with beef, daddy had a mixed assortment 'box' while I stuck to Miso soup (yes, belly and throat still yucky).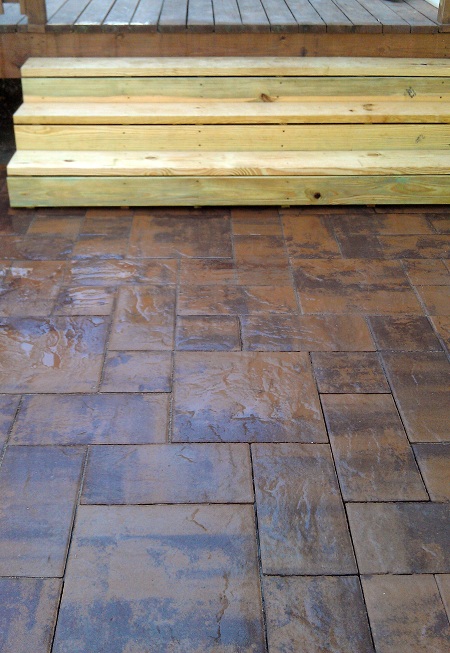 I thought I would also share a bit of progress on the new patio we are building: We are pretty much done now and have been working on a railing and preparing to re-stain the deck.
We are loving the new stairs as now you can safely transport yourself from the deck to the patio versus simply falling off the deck.
I have such a handsome handy man – lucky us!