Don't show this to anyone else who comes here for healthier choices.
I know it is bad. So so bad.
In fact, turn away. Go on, come back another day. Don't look below.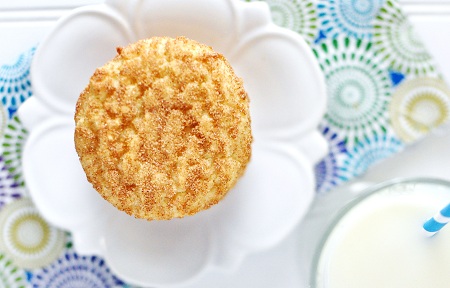 You looked! Now your eyes are wide open…..close them quickly!!
Oh no, now you are drooling!
Don't touch them…..hands to yourself.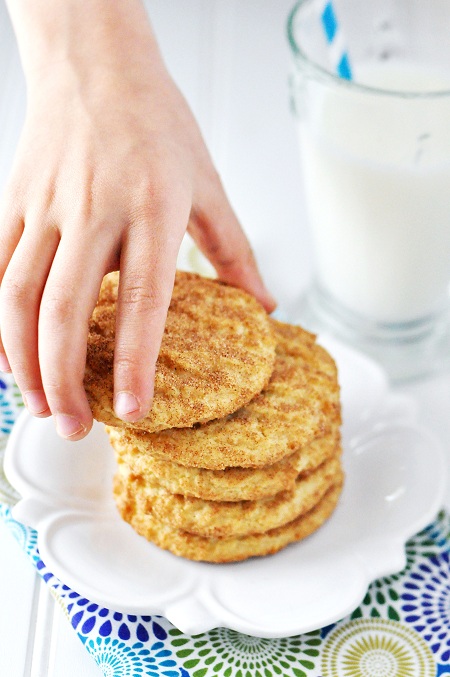 Lemony Snickerdoodle Sugar Cookies (Yield 4 dozen delicious cookies):
Ingredients:
2 cups unbleached all purpose flour*
3/4 cup whole wheat flour*
1/2 teaspoon salt
2 teaspoons baking powder
3 tablespoons unsalted butter, room temperature
1 cup granulated white sugar
2 large organic eggs
2 1/2 tablespoons canola oil
1 tablespoon lemon juice
1 teaspoon pure vanilla
Coating:
1/2 cup light brown sugar
2 teaspoons ground cinnamon
Directions:
1. In a large bowl whisk together the flours, salt, and baking powder and set aside.
2. Place the butter and sugar in the bowl of your electric mixer and beat on medium for 2 minutes until well combined.
3. Add the eggs, one at a time, beating well after each addition. Now do a nice job scraping down the bowl so you don't miss a morsel.
4. Add the oil, lemon juice and vanilla extract and mix well. NOw add the flour mixture, 1/2 cup at a time, allowing to mix between each addition until all incorporated and smooth.
5. Cover the dough or roll into a ball, wrap with plastic wrap and refrigerate two hours or overnight.
6. Preheat the oven to 375 degrees F. Line two baking sheets with parchment paper.
7. Shape the dough into 1 inch round balls and place about 2 inches apart on the parchment paper lined sheets. Use your hand or the bottom of a glass to flatten the dough just a wee bit.
8. In a bowl, mix together the sugar and cinnamon and dust over each cookies. Bake the cookies for 8 – 10 minutes until they are light golden brown and firm around the edges. I bake them so the centers of are still a bit soft (chewy is my friend). Remove from oven and place on a wire rack to cool.
*I always use King Arthur Flours.
He could not resist either!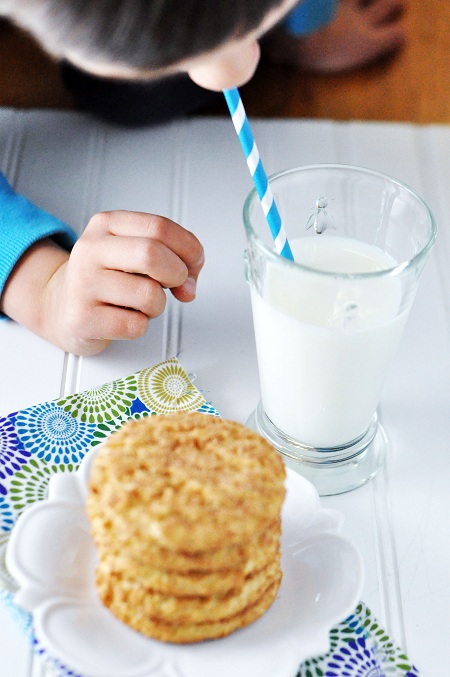 Oh, he hated them and the milk. You will to so don't bother making them.
Well, you could place extras in the freezer so you don't overdo it or force your neighbor to take then.